Find the Perfect Gift
Our gift vouchers allow the recipient to create their own personalised experience at Rathfinny Wine Estate or buy wine online. The voucher can be redeemed against all Estate experiences including the Tasting Room, Flint Barns dining and accommodation, Tours and Tastings, Cellar Door purchases and online wine orders at checkout. Choose to have your gift voucher emailed or collected from our Estate in East Sussex.
Here is a guide to the cost of experiences on our Estate. The monetary voucher can be used against any experience.
Price Guide
Tasting Room Lunch

Two courses - £34.50, Three courses - £39.50 per person

Tasting Room Evening Meal

Evening Tasting Menu - from £65 per person

Flint Barns Evening Meal

Two courses - £30, Three courses - £35 per person

Flint Barns Sunday Lunch

Two courses - £34.50, Three courses - £39.50 per person

Tour & Tasting

From £27.50 per person

Flint Barns B&B Accommodation

Cosy Double from £100 p/n, Signature Double from £175 p/n, Deluxe King from £250 p/n

Please note all dining prices exclude drinks.

View more
Rathfinny Gift Guide
Looking for inspiration? Browse our sparkling wine guide to get you in the mood for party planning and indulgent gift ideas. Order by Wednesday 21st December for delivery in time for Christmas.
Voucher Terms & Conditions
Rathfinny gift vouchers are not exclusive to any given experience or service (unless otherwise stated on the voucher), therefore can be redeemed against anything across the Estate excluding to purchase another gift voucher. This includes purchases from the Cellar Door (in person or over the phone to be shipped via courier), dining in the Tasting Room, Flint Barns & The Hut, or for overnight accommodation at the Flint Barns.
Gift vouchers cannot be exchanged for cash or redeemed against the purchase of another gift voucher.
Rathfinny gift vouchers are valid for 24 months from the date of purchase, after which date they expire automatically.
A gift voucher cannot be used or extended past the date of expiry. Any remaining balance will be removed and the voucher will become invalid and not available for use.
All gift vouchers are non-refundable.
Rathfinny has no obligation to remind you of a voucher's expiry date. It is your sole responsibility to ensure that the balance is redeemed in full before the date of expiry. All vouchers have a unique redemption code and expiry date printed on them, if you are unsure of the expiry date of your voucher please contact us.
It is your sole responsibility to ensure the safe keeping of your voucher following delivery or collection. If your voucher is lost or stolen, Rathfinny is unable to replace or reimburse the value on the voucher.
Rathfinny is not responsible for any balance lost as a result of theft or fraud.
Rathfinny Wine Estate reserves the right to discontinue a voucher at any time or modify any voucher's terms and conditions.
Once a booking has been made, it is non-refundable and can only be moved if the newly rescheduled date falls within the validity date of the voucher.
For any enquiries regarding a voucher, please contact us in writing via email with your voucher number and expiry date.
How to Use your Voucher
This voucher offers the ultimate opportunity to plan their own experience on our Sussex Vineyard and can be redeemed against all Estate experiences including dining and wine purchases at the Tasting Room and Flint Barns Dining Room, Flint Barns accommodation, Cellar Door and Tours and Tastings.
Never miss an update
Sign up to our Newsletter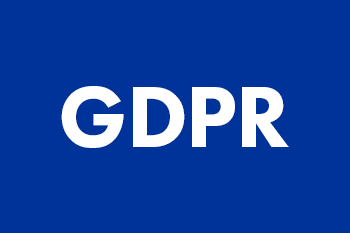 This website uses cookies so that we can provide you with the best user experience possible. Cookie information is stored in your browser and performs functions such as recognising you when you return to our website and helping our team to understand which sections of the website you find most interesting and useful. You can adjust your preferences below.
Essential Cookies
Essential Cookies are enabled at all times so that we can save your preferences for cookie settings. These cookies do not collect any personal or sensitive information or IP addresses. Furthermore, the information they store is not sent to any 3rd parties.
Tracking Cookies
This website uses third party cookies such as Google Analytics and Facebook Pixel to collect anonymous information, for example the number of visitors to the site, and the most popular pages. Keeping this cookie enabled helps us to improve our website.