Wake up in the heart of an English Vineyard
Award-Winning Sussex Bed & Breakfast
The Flint Barns are unique and historic buildings, located in the Cradle Valley, that lie at the western end of Rathfinny Wine Estate. We believe this is the perfect place to stay to enjoy the picturesque landscape of the South Downs National Park and the rich history of the area where coast meets countryside.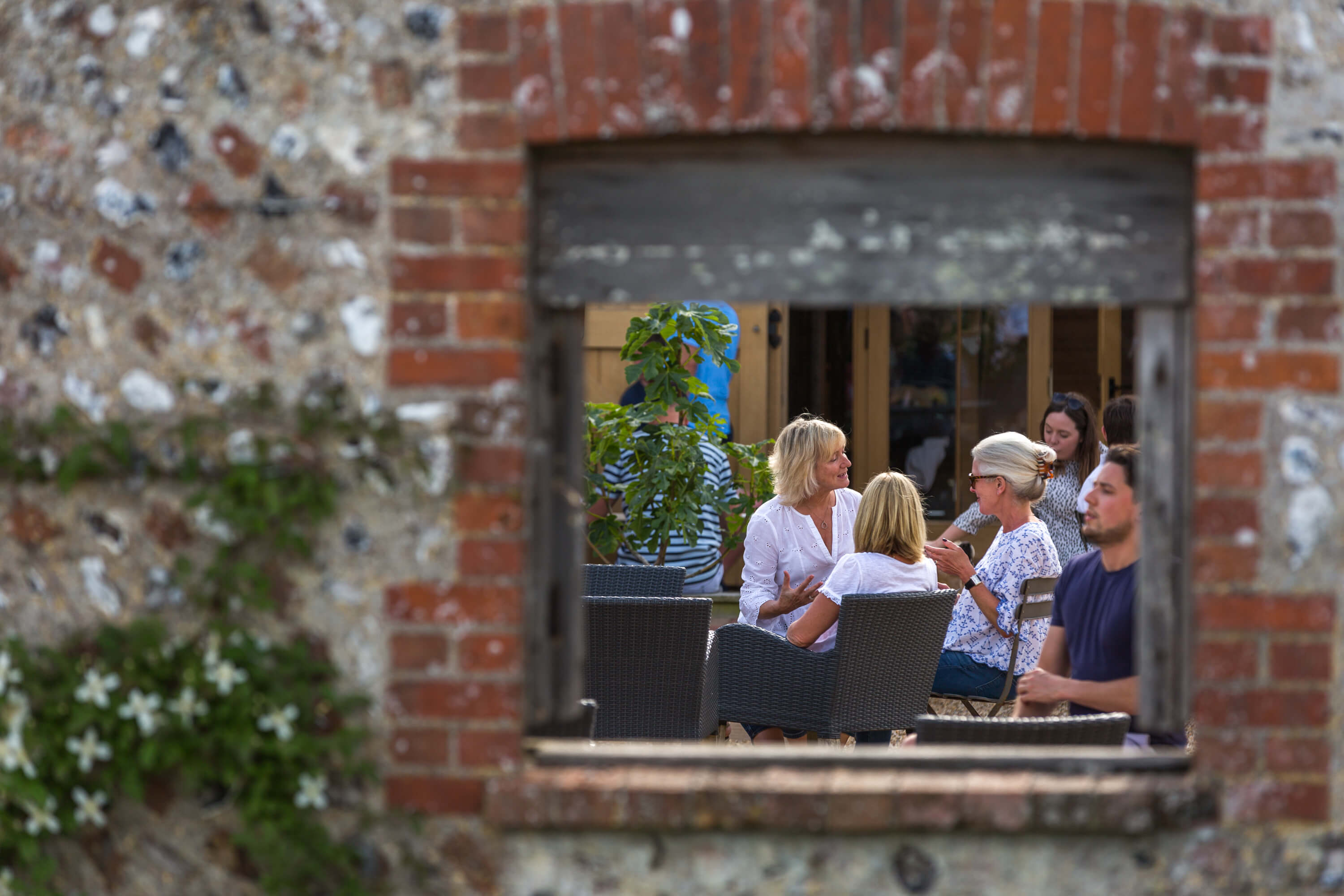 Beautifully appointed
"home away from home"
The barns have been lovingly restored with contemporary furnishings to house 10 en-suite bedrooms, offering beautifully appointed "home away from home" accommodation.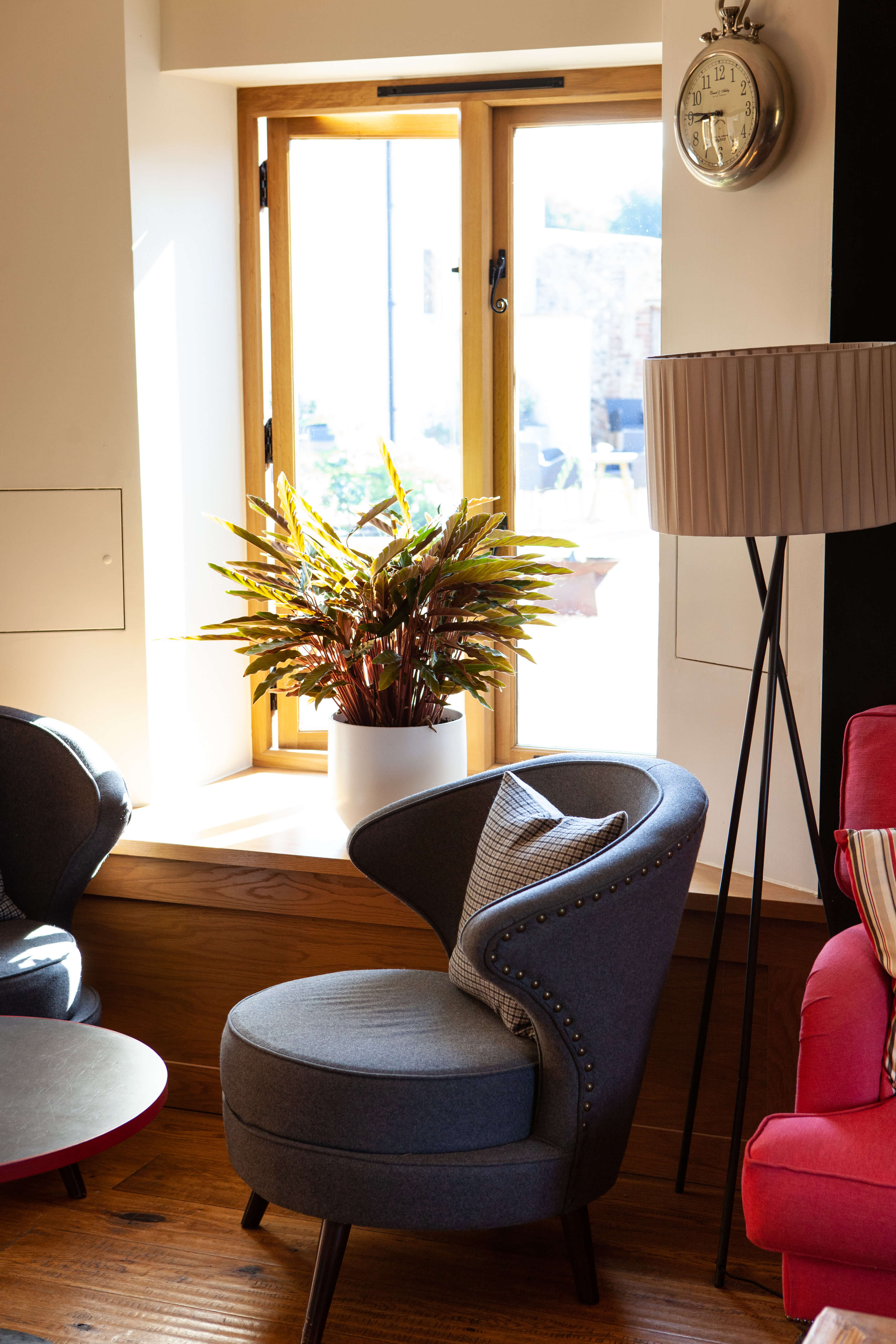 Wine & Dine
TIME TO RELAX
Our Flint Barns Dining Room on the ground floor offers a welcoming restaurant and separate cosy lounge and snug, fitted with fireplaces. Outside, guests can relax and enjoy a glass of Sussex Sparkling in our enclosed courtyard or atop of our open bank which overlooks the Vineyard.
Simple, yet comfy, all of our bedrooms have been curated with luxurious mattresses, soft bed linen, local art prints and indulgent body washes to ensure you have a peaceful night's sleep and a relaxing stay.
A welcoming restaurant on the ground floor
Dining Room restaurant
Relax and enjoy a glass of Sussex Sparkling
Cosy lounge and snug
Located in the heart of our Sussex Vineyard
Enclosed courtyard
Views of the Vineyard and South Downs
Open bank
WINE & DINE AT THE RATHFINNY ESTATE
A stay at the Flint Barns would not be complete without soaking up the views of the South Downs, over a glass of Sussex Sparkling, in either of our Vineyard restaurants.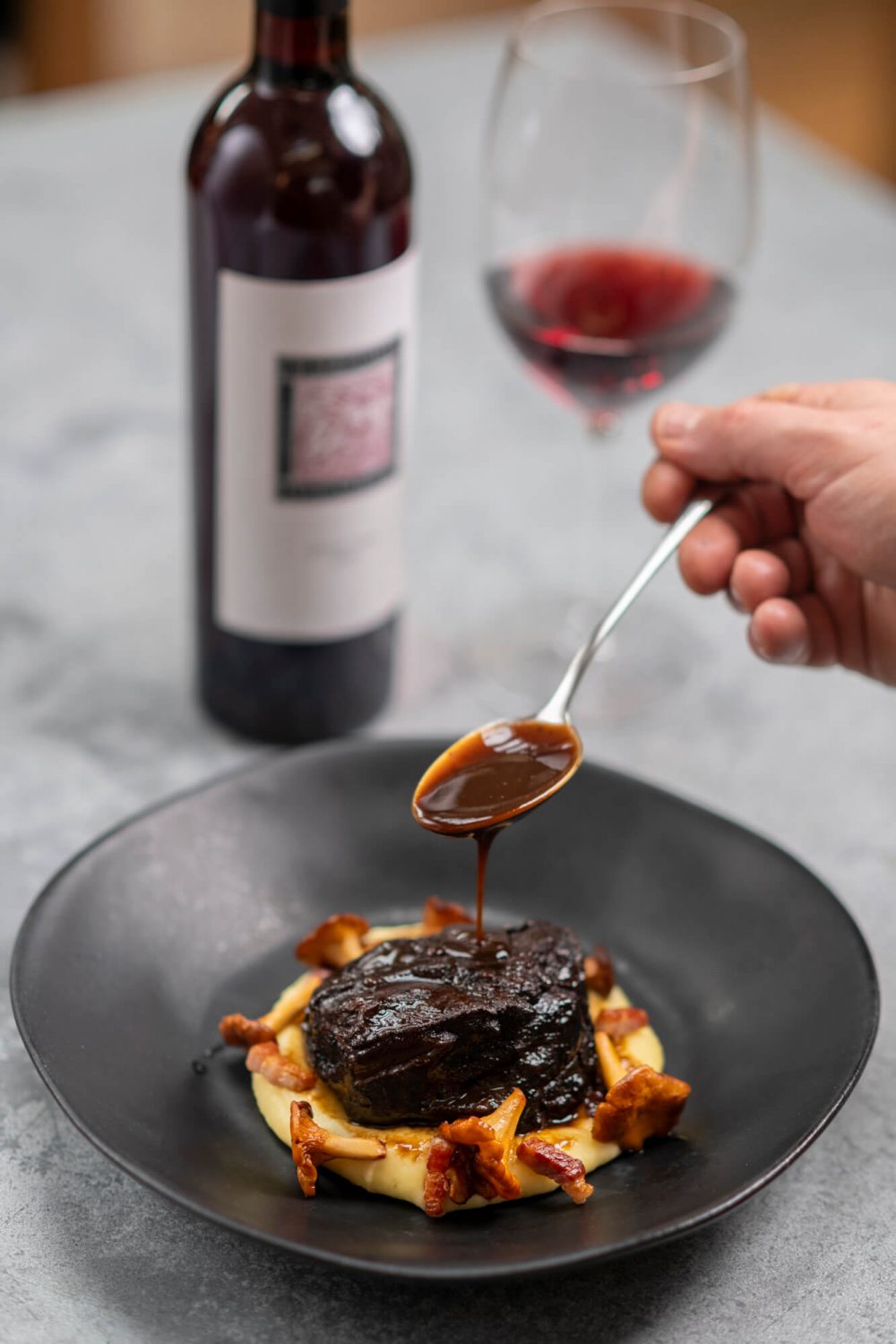 Wholesome, gastro-pub style food
FLINT BARNS DINING ROOM
Our Flint Barns restaurant serves wholesome, gastro-pub style dinners in a relaxed and informal setting.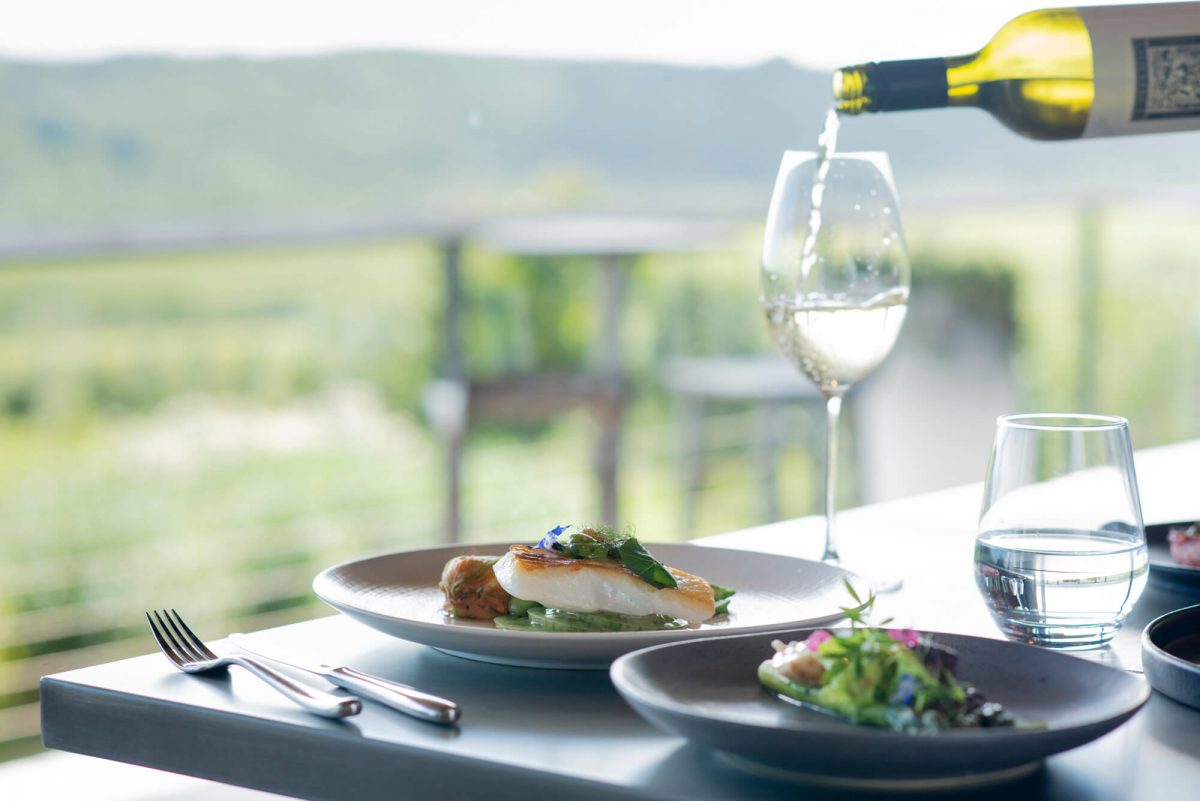 Discover fine dining in Sussex
TASTING ROOM RESTAURANT
Our Michelin Plate restaurant, located within our Winery, serves a lunch menu of modern British cuisine.
Plan a visit
Book a bedroom
Directions to the Flint Barns
Find Us
Flint Barns
Rathfinny Wine Estate,
Alfriston, East Sussex,
BN26 5TU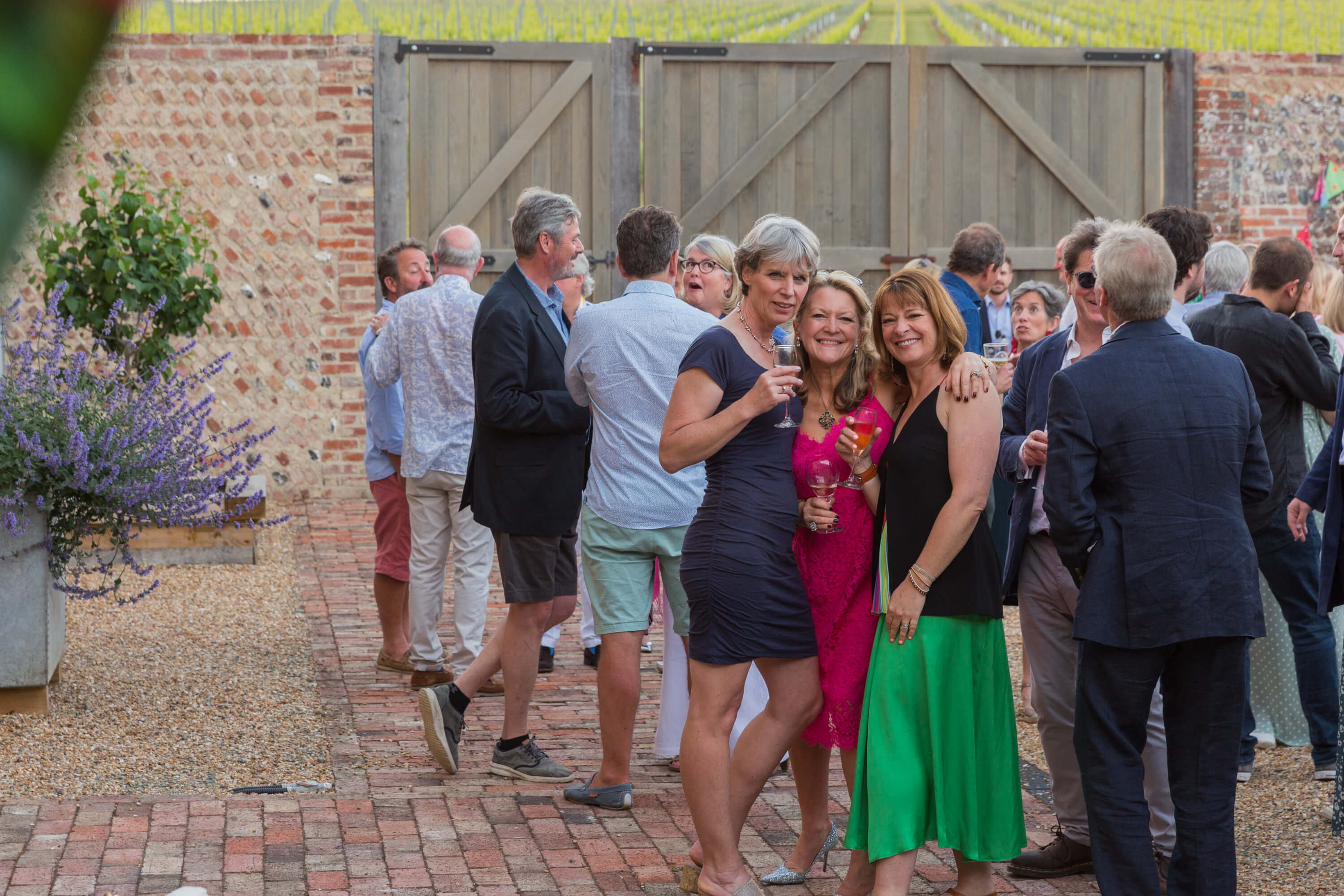 A unique venue
PRIVATE HIRE
The Flint Barns is also available for private hire. With a range of spaces to suit all occasions, the Rathfinny Estate offers a truly bespoke approach to events and gatherings. Let us help you create the perfect event whether that be for a family party, a unique wedding or corporate booking.