PLACES TO EAT & DRINK
Explore multiple dining options on our Wine Estate. From fine dining in our Michelin Plate Tasting Room restaurant to cosy, relaxed gastro-pub dinners and Sunday lunches in our Flint Barns Dining Room. Or join us seasonally in our harvest marquee restaurant during October or for al fresco picnics in the summer.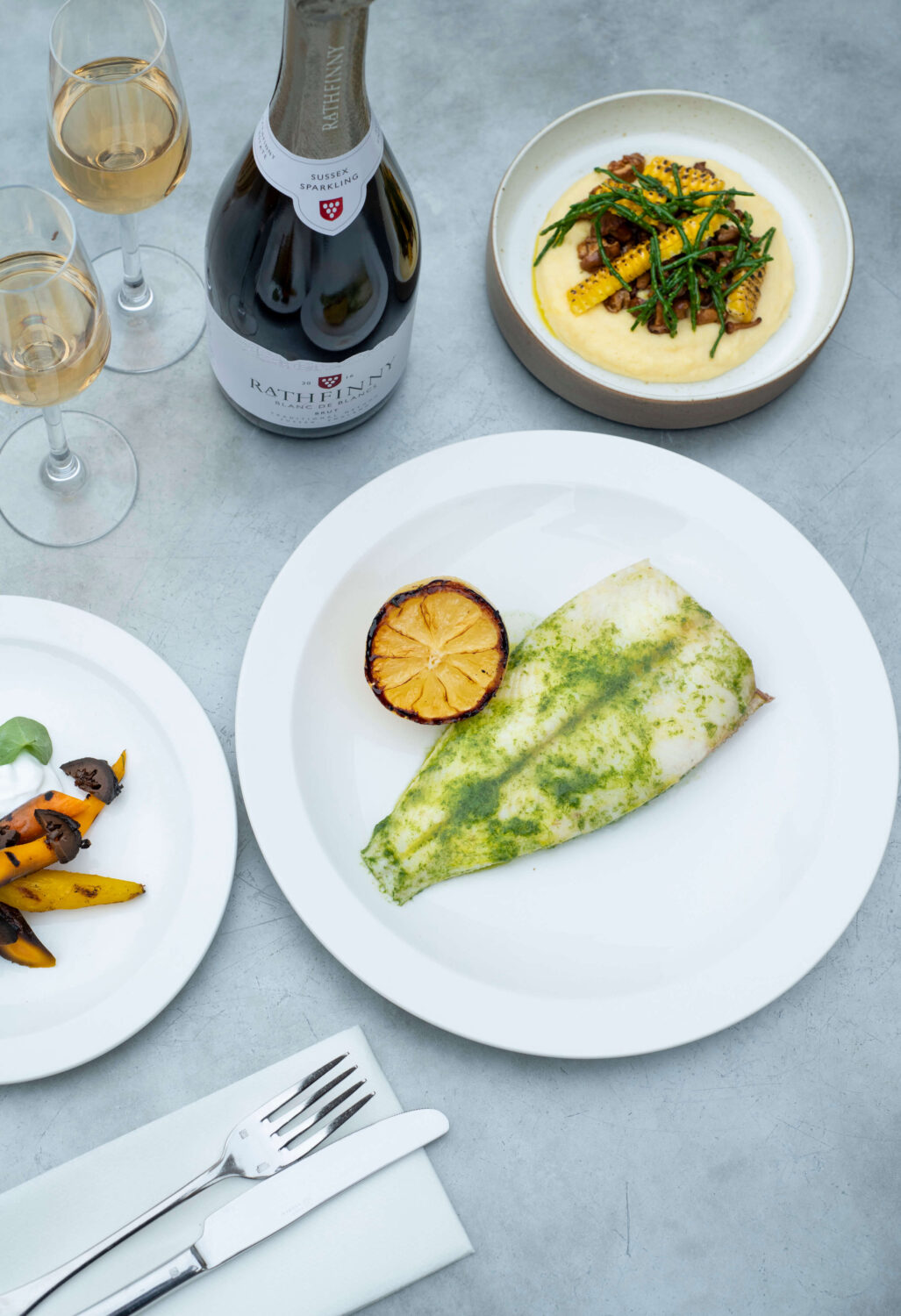 October pop-up
Harvest Restaurant
Our Harvest Restaurant, located in the Flint Barns marquee, will return for lunches and evening meals this October. The menu uses ingredients guided by the season, Sussex region and inspired by the Vineyard. Expect the finest seasonal produce available from the land, sea and garden of the British Isles.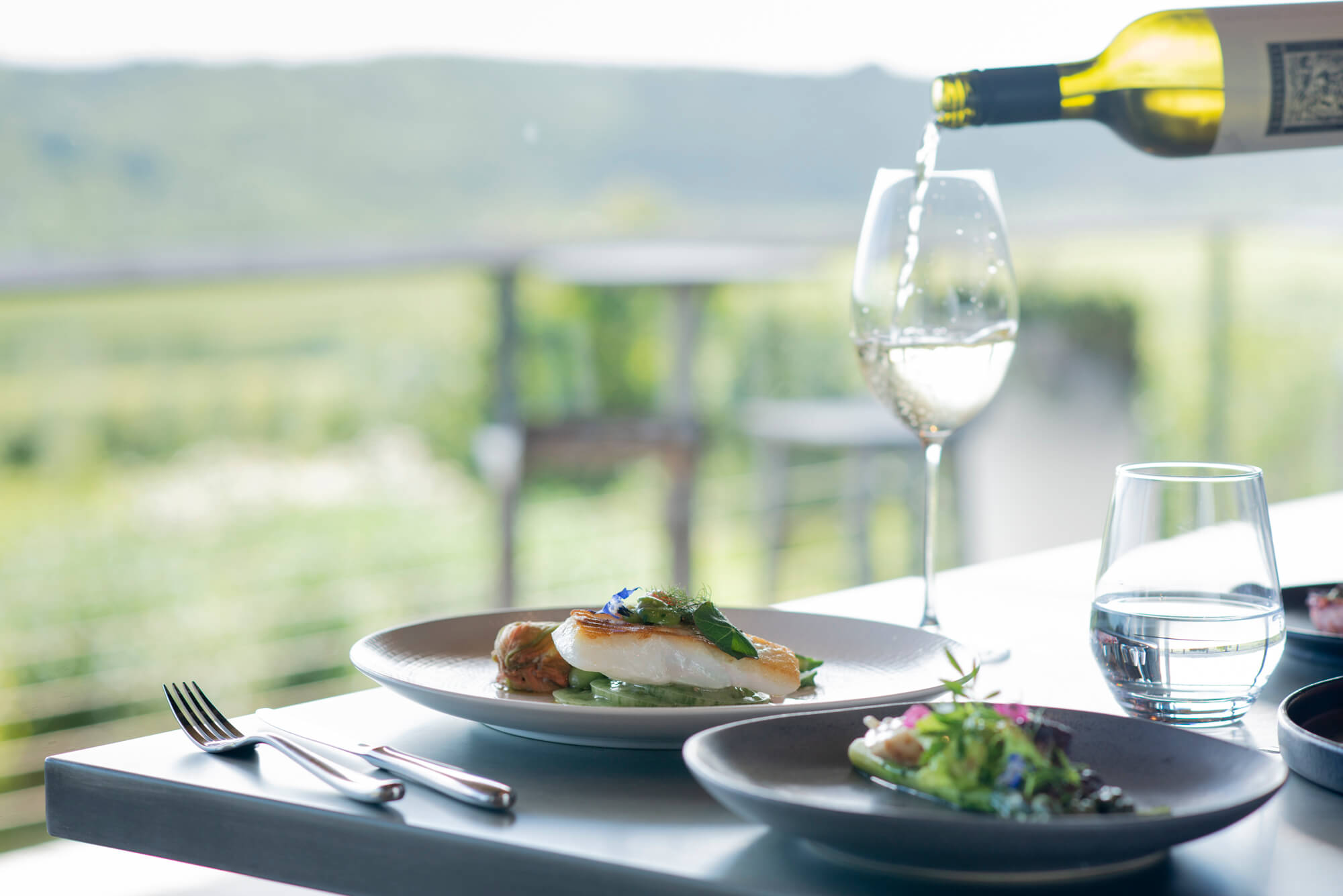 Discover fine dining in Sussex
TASTING ROOM RESTAURANT
Our Michelin Plate restaurant, located within our Winery overlooking the Vineyard and South Downs, serves a menu of modern British cuisine.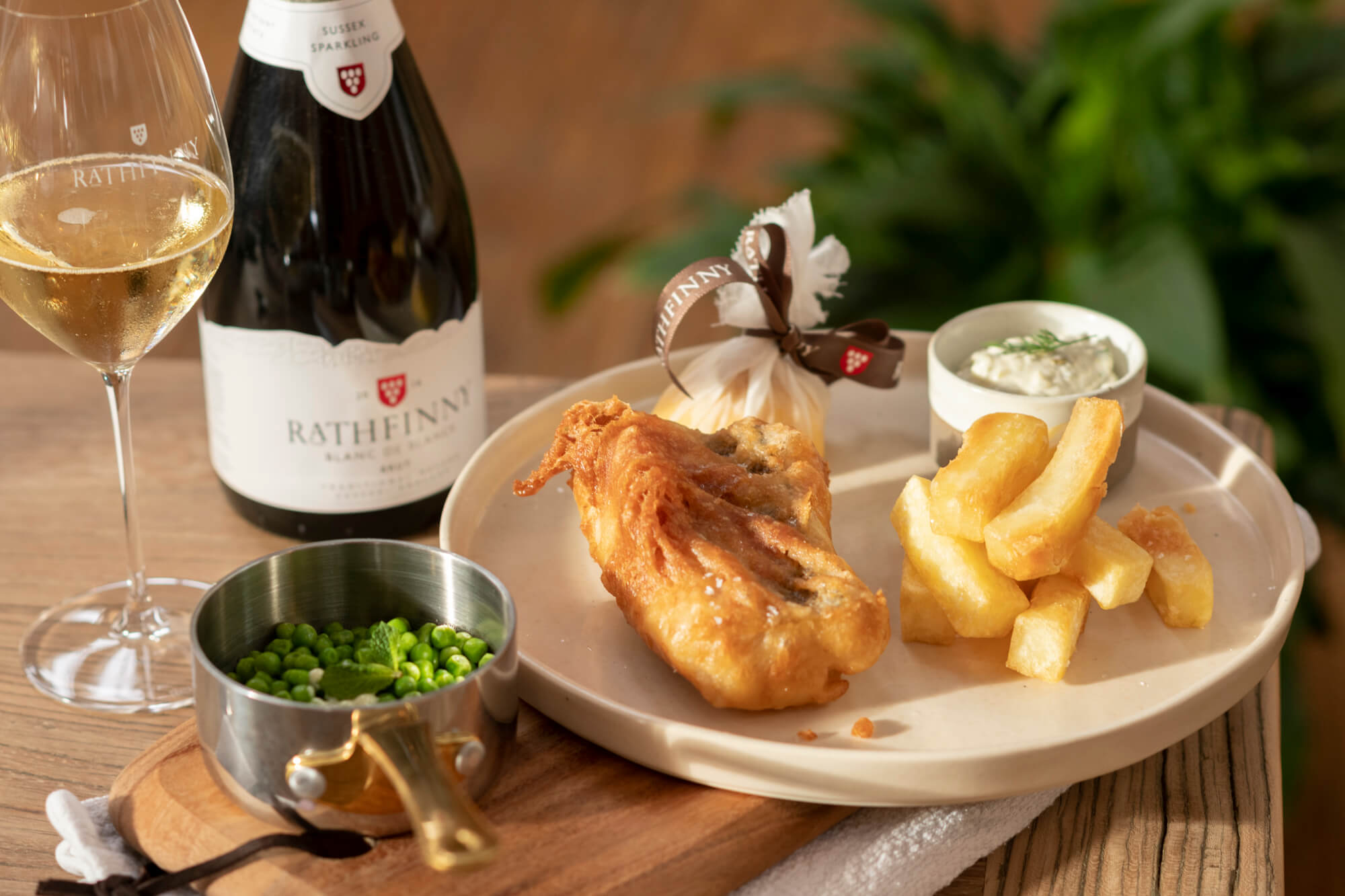 Wholesome, gastro-pub style food
FLINT BARNS DINING ROOM
Our Flint Barns Dining Room restaurant serves hearty, wholesome and comforting dinners in a relaxed and informal setting. The Dining Room also serves a seasonal breakfast menu to residents.
Bookings are now open
Make a reservation