Our elegant Sussex Sparkling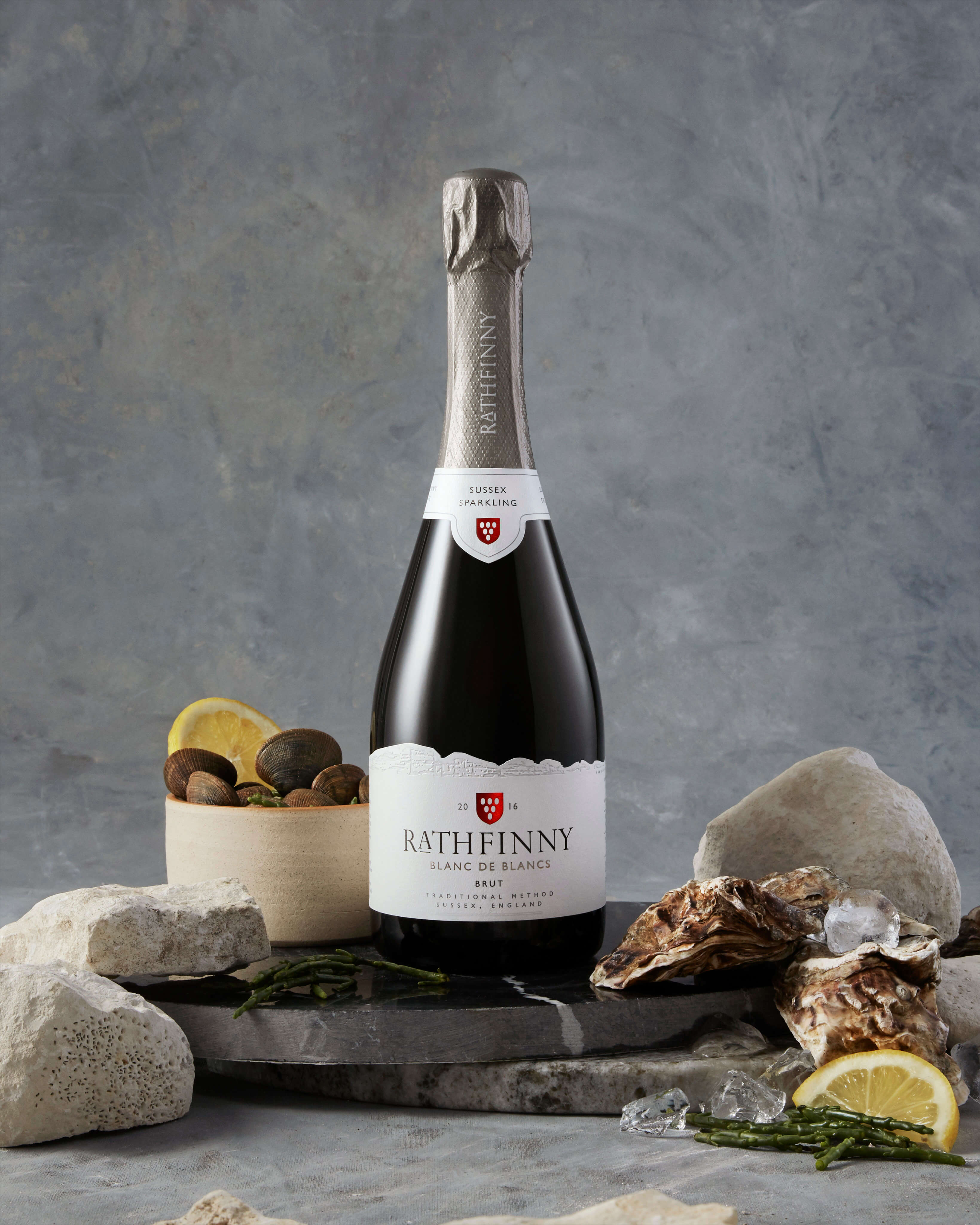 2016 Blanc de Blancs
Rathfinny Blanc de Blancs 2016 is the second vintage of our popular Sussex Sparkling wine, produced from a blend of predominately Burgundy clones of Chardonnay, which are hand-harvested and the wine is aged for 36 months in the bottle.
At Rathfinny we believe every vintage produces Sussex Sparkling wine that is a true expression of the year. An insight into a unique year on our single site Vineyard in Sussex.
This is all about precision… This is chiselled and focused, but not austere. High in acid, but in balance. Really impressive: one of England's finest, and still so early on in the life of the vineyard. 93/100 – Jamie Goode, wineanorak.com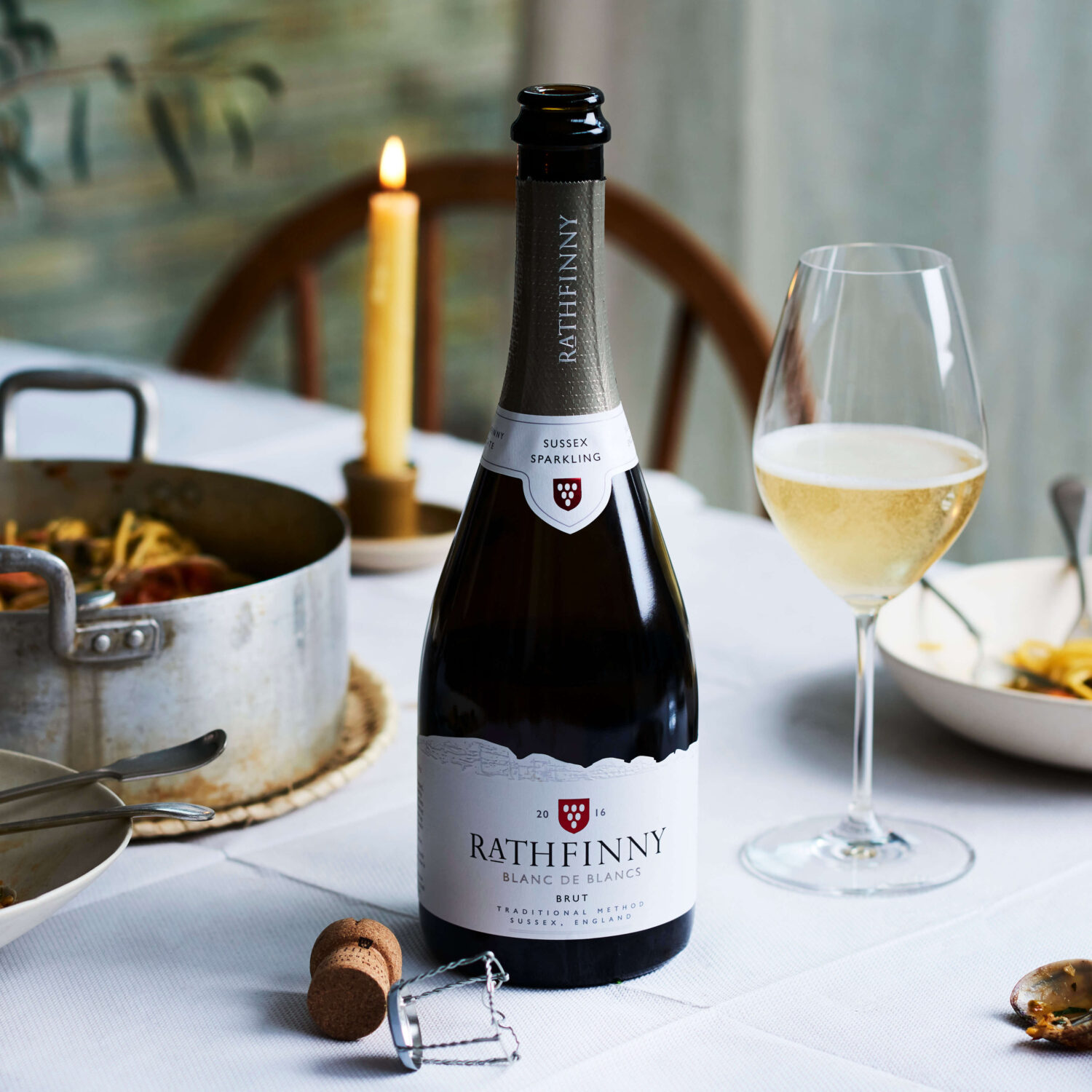 Food Pairing
We believe our Sussex Sparkling is best experienced when accompanied by the finest food, whether in the world's best restaurants or at home with friends and family.
This delicate sparkling pairs as seamlessly with the purity of ultra-fresh crab and abalone dishes, as it does with the showstopping richness of a twice-baked cheese soufflé.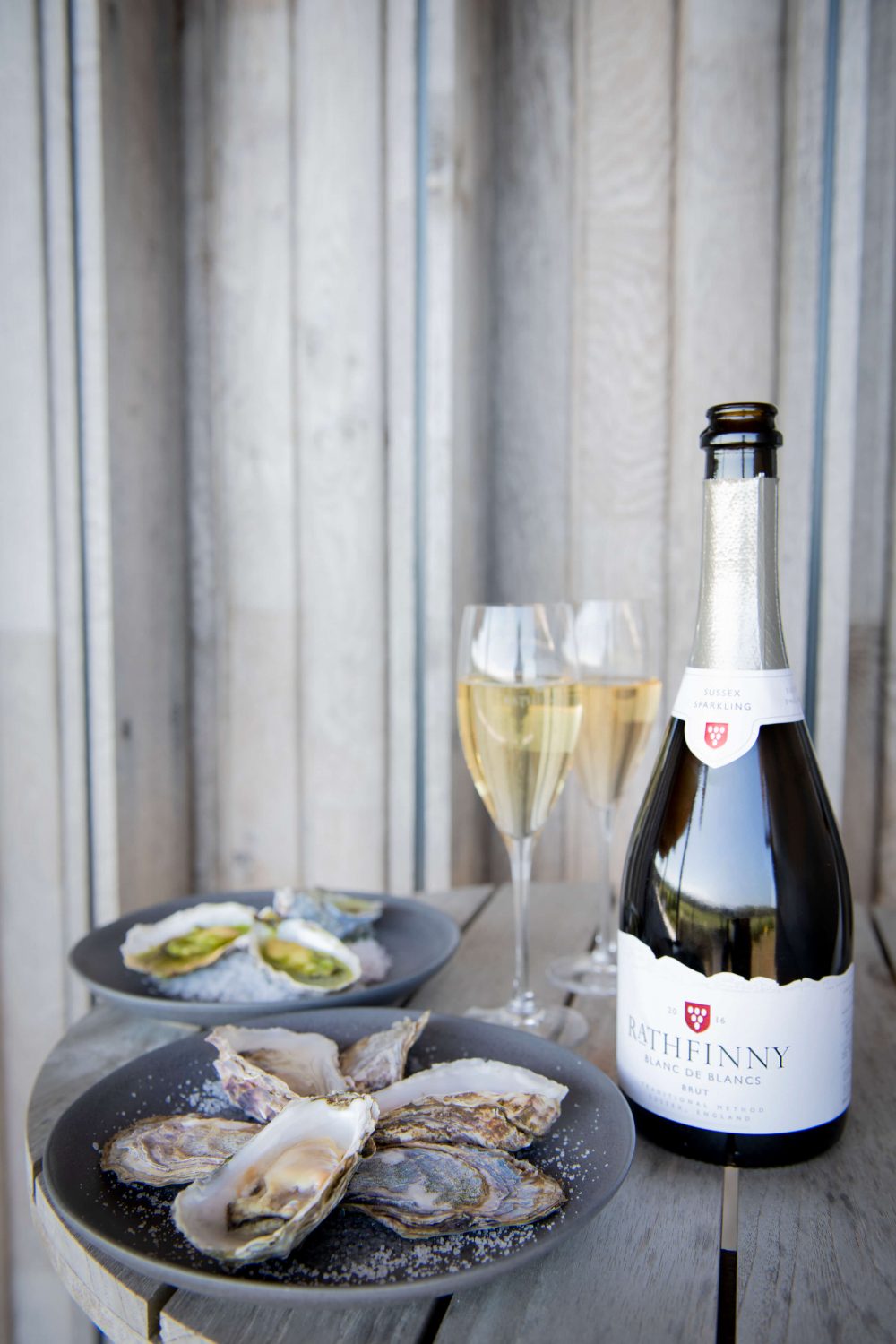 RATHFINNY &
Rathfinny 2016 Blanc de Blancs & Porthilly Oysters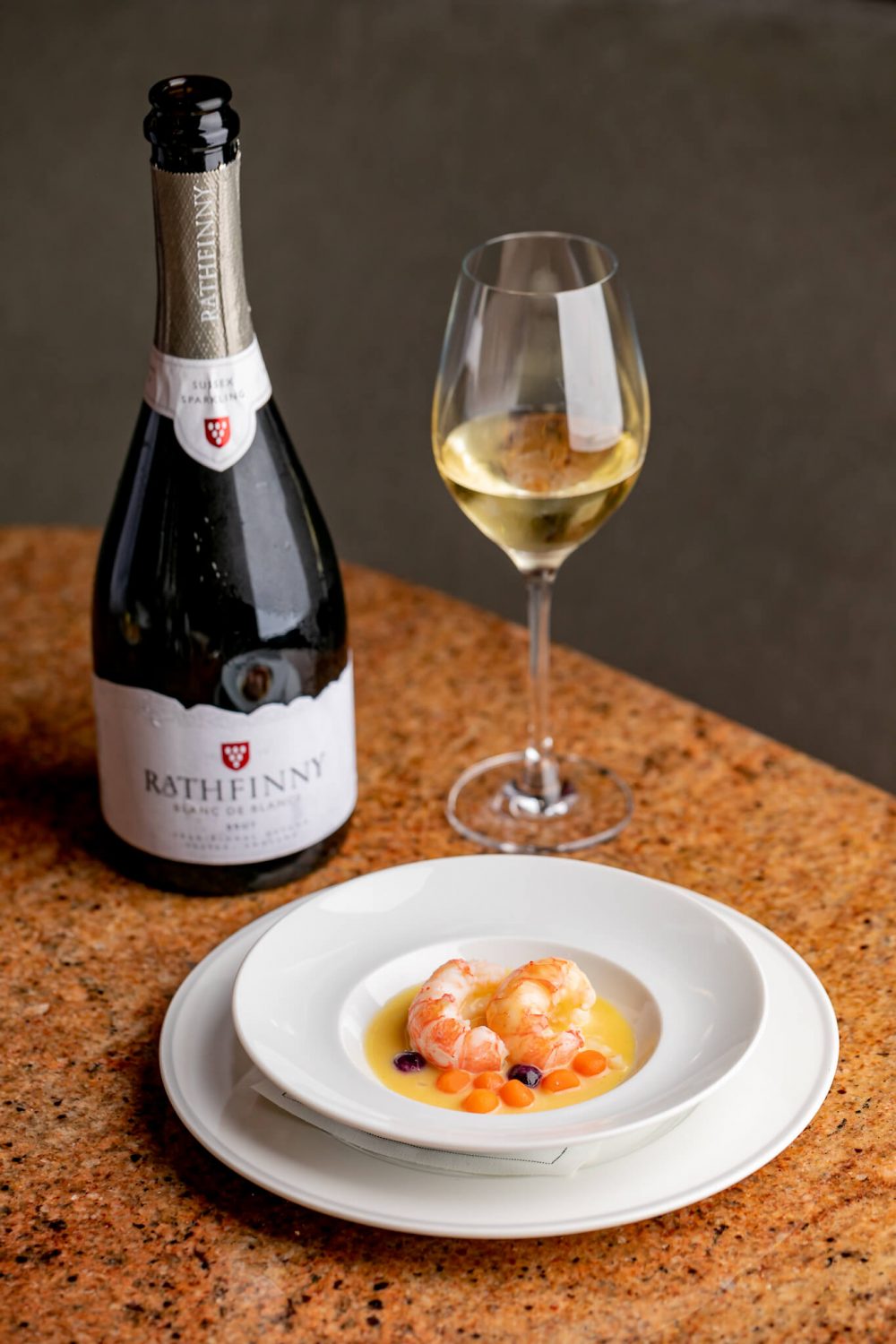 Rathfinny &
Rathfinny 2016 Blanc de Blancs & Scottish Langoustines in a Light Butter Sauce with Celeriac and Carrots at Le Gavroche

Product Sheet
2016 Blanc de Blancs
Release Date.

May 2020

Blend.

100% Chardonnay

Fermentation.

Inoculated with commercial yeast, fermented in stainless steel tanks at 16°C

PH.

3.00

TA.

8.4g/L

Dosage

4g/L

MALOLACTIC FERMENTATION.

100%

Fining Agent.

Isinglass

ABV.

12.5%

Tasting Note.

Pale honeysuckle in colour, with a sumptuous nose of lemon curd over buttered croissant, delicate bubbles accented by fresh grapefruit on the palate, and a generous peachy finish.

Food Match.

This delicate sparkling pairs as seamlessly with the purity of ultra-fresh crab and abalone dishes, as it does with the showstopping richness of a twice-baked cheese soufflé.

Vintage.

Budburst was timely, though it was very wet prior to flowering which, as a result, was slightly later than usual. However, we had a successful fruit set, despite July and the early part of August coming in cooler than normal. The second half of August brightened up with some very warm days, with this dry weather continuing throughout September until the end of the season. We picked in the latter part of October.

View more
Never miss an update
Our newsletter