Our elegant Sussex Sparkling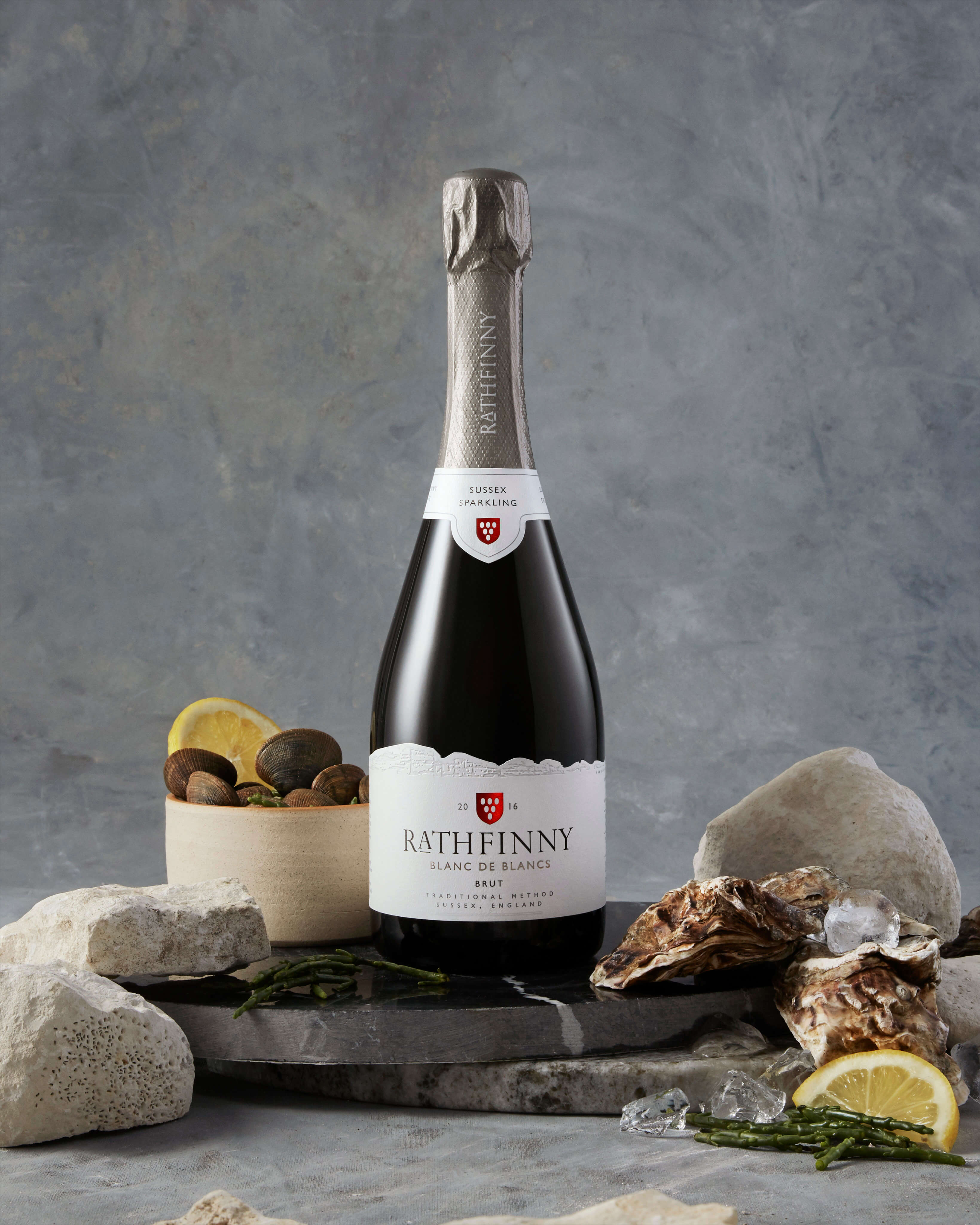 2016 Blanc de Blancs
Rathfinny Blanc de Blancs 2016 is the second vintage of our popular Sussex Sparkling wine, produced from a blend of predominately Burgundy clones of Chardonnay, which are hand-harvested and the wine is aged for 36 months in the bottle.
At Rathfinny we believe every vintage produces Sussex Sparkling wine that is a true expression of the year. An insight into a unique year on our single site Vineyard in Sussex.
This is all about precision… This is chiselled and focused, but not austere. High in acid, but in balance. Really impressive: one of England's finest, and still so early on in the life of the vineyard. 93/100 – Jamie Goode, wineanorak.com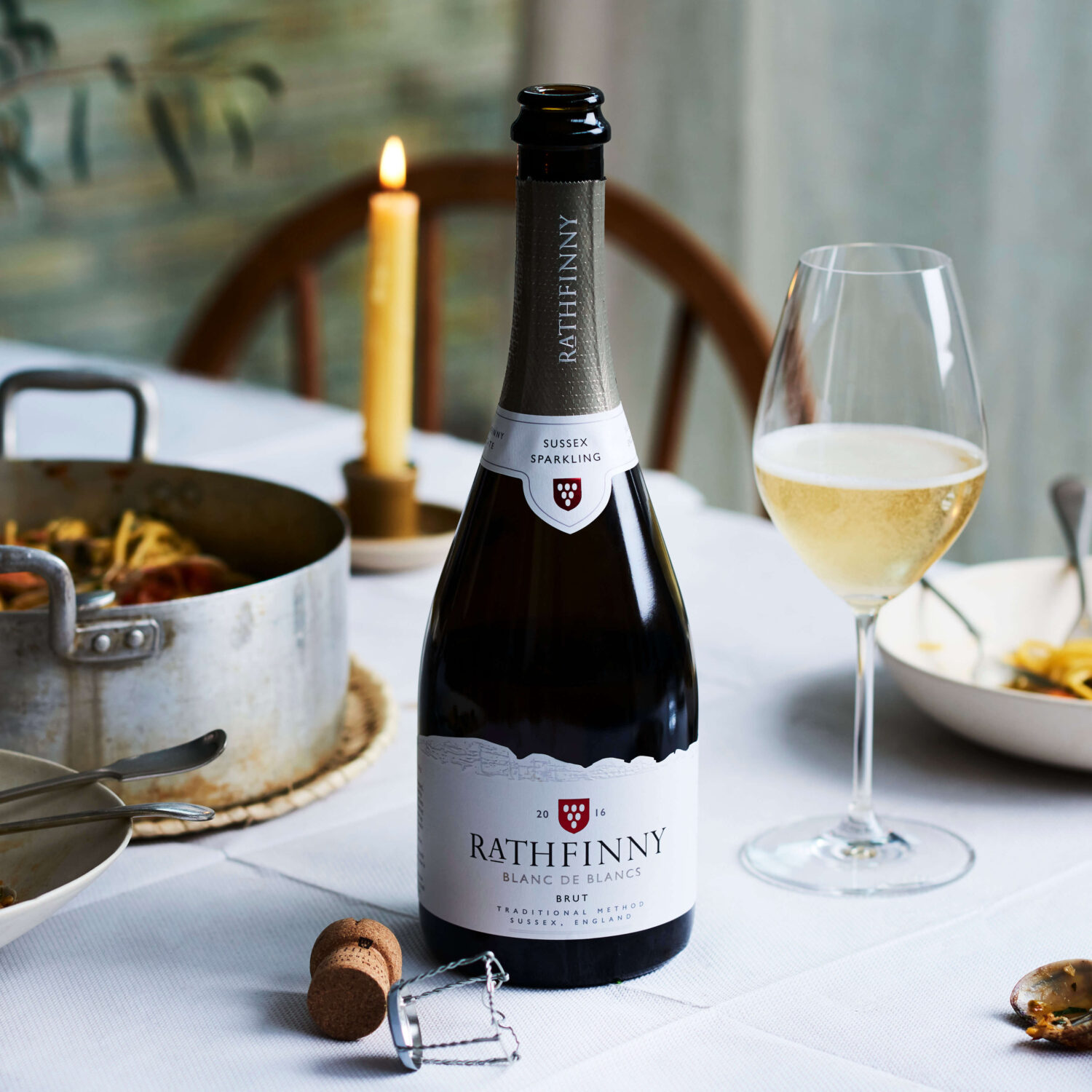 Food Pairing
We believe our Sussex Sparkling is best experienced when accompanied by the finest food, whether in the world's best restaurants or at home with friends and family.
This delicate sparkling pairs as seamlessly with the purity of ultra-fresh crab and abalone dishes, as it does with the showstopping richness of a twice-baked cheese soufflé.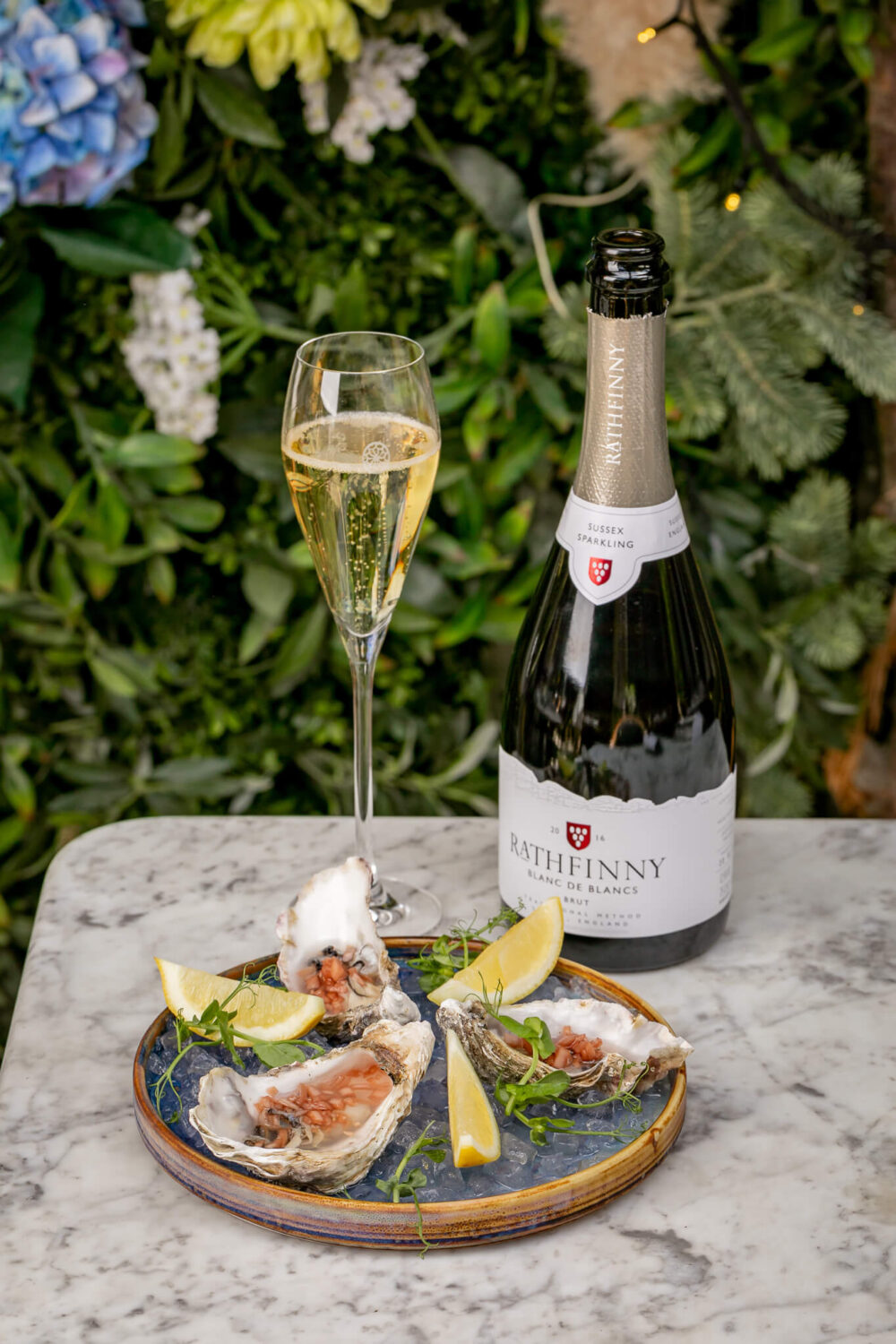 RATHFINNY &
Rathfinny 2016 Blanc de Blancs & Jersey Rock Oysters as served at The Dalloway Terrace in London's Bloomsbury.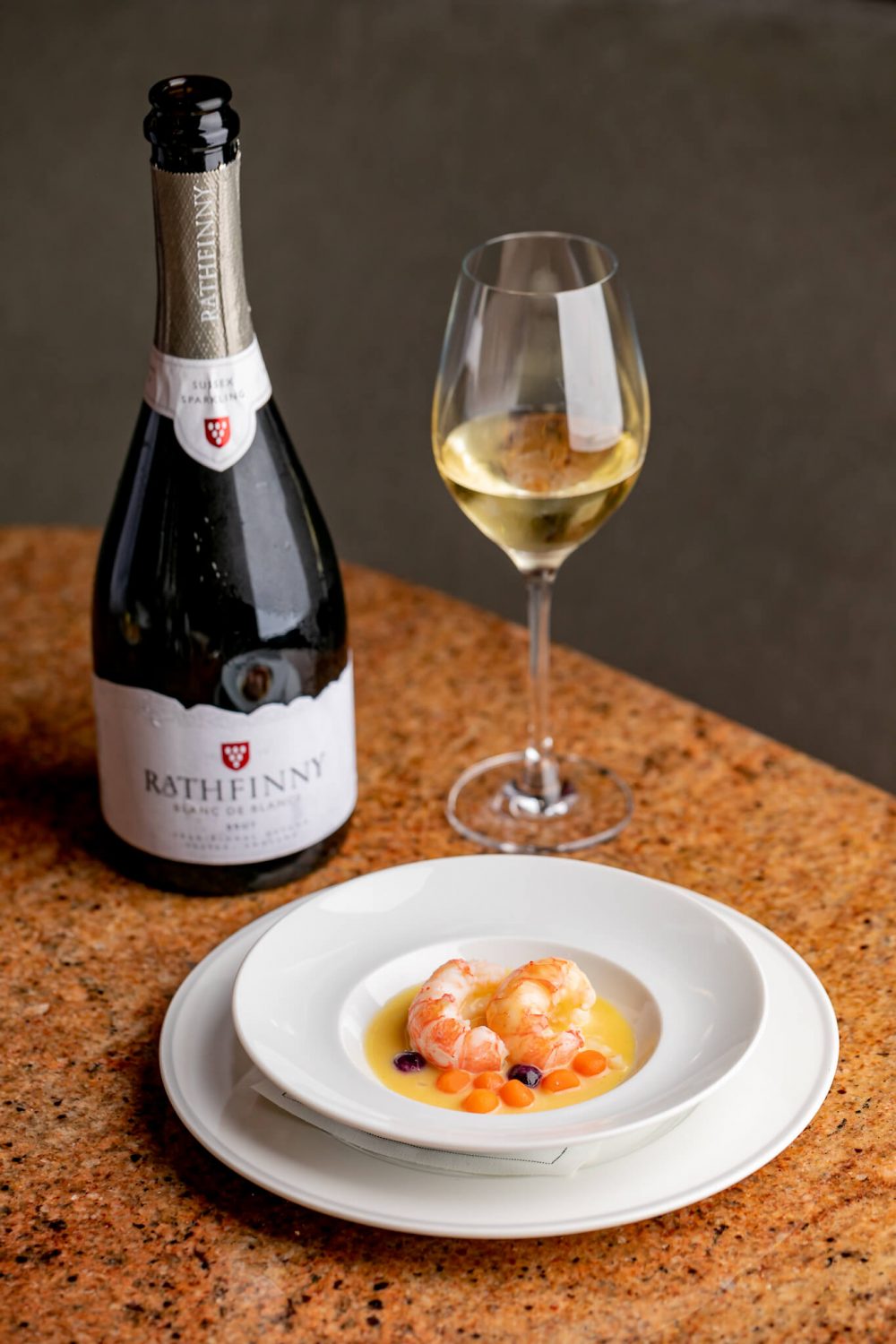 Rathfinny &
Rathfinny 2016 Blanc de Blancs & Scottish Langoustines in a Light Butter Sauce with Celeriac and Carrots at Le Gavroche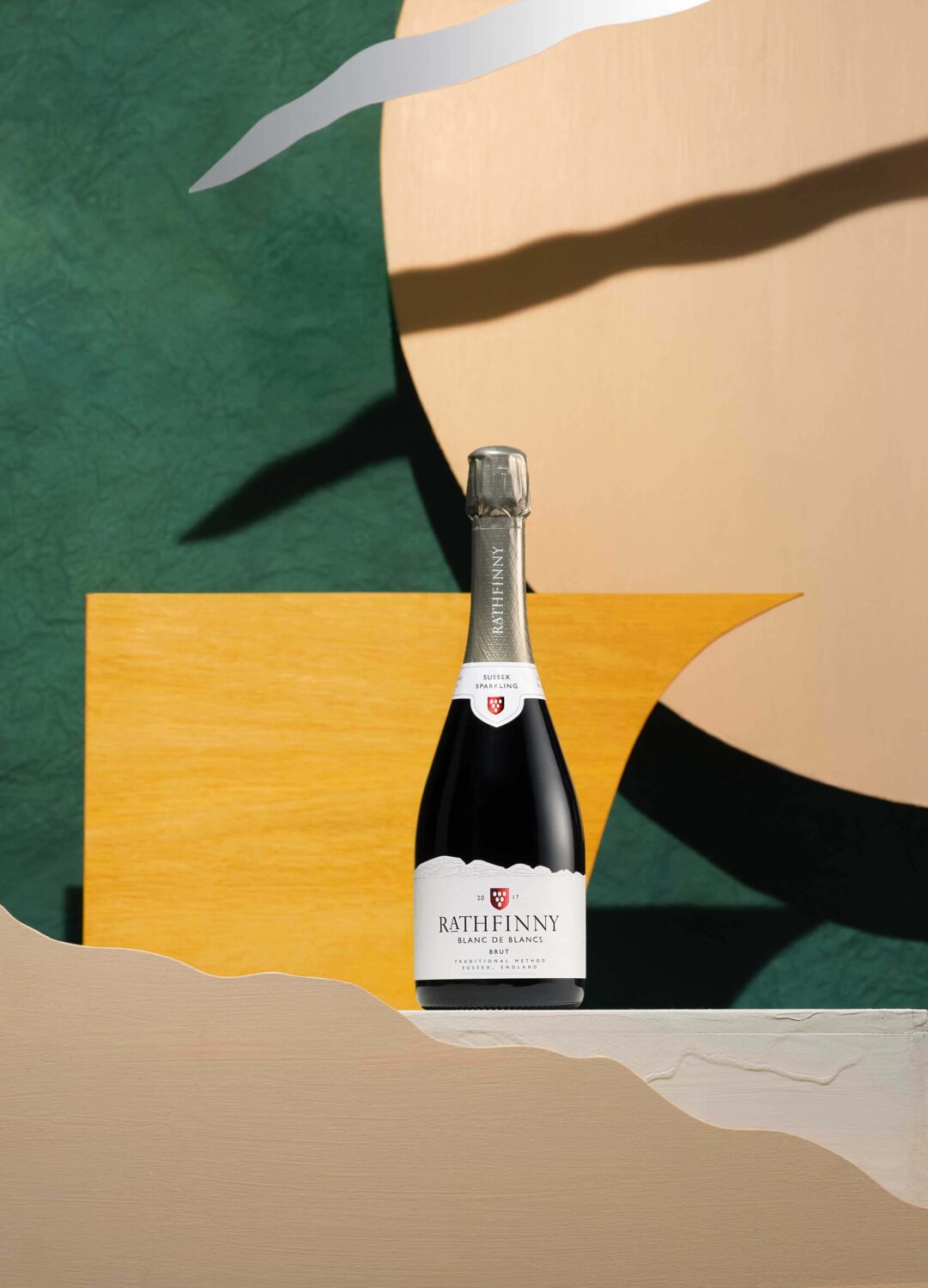 2017 Vintage
New Release
Discover our new 2017 Blanc de Blancs, a limited production of just 9,333 bottles.
With a luminous, flaxen-gold hue leading to a heady nose of ripe papaya and creamy lemon balm, you'll notice a refined beading of white peach and fennel pollen with a silken, yuzu zest finish.

Product Sheet
2017 Blanc de Blancs
Release Date.

May 2021

Blend.

100% Chardonnay

Fermentation.

Inoculated with commercial yeast, fermented in stainless steel tanks at 16°C

PH.

3.21

TA.

7.6g/L

Dosage

4g/L

MALOLACTIC FERMENTATION.

100%

Fining Agent.

Isinglass

ABV.

12%

Tasting Note.

A luminous, flaxen-gold hue leads to a heady nose of ripe papaya and creamy lemon balm, a refined beading of white peach and fennel pollen with a silken, yuzu zest finish.

Food Match.

This refined sparkling wine meshes sublimely with the sweet delicacy of butter-braised lobster, with the velvet-texture of a goat's cheese and fig tartlet or pairs perfectly with oysters.

Vintage.

2017 sparkling wines are in relatively short supply due to a harmful late spring frost that impacted most of northern Europe that year. However, the south-facing aspect and proximity to the coast of Rathfinny's vineyards protected us greatly. Following an early budburst, the grapes benefitted from a long ripening period and a phenomenal 'Indian summer'. An unseasonably warm September produced fantastic ripe fruit, with great flavours, balanced acidity and sugar levels.

View more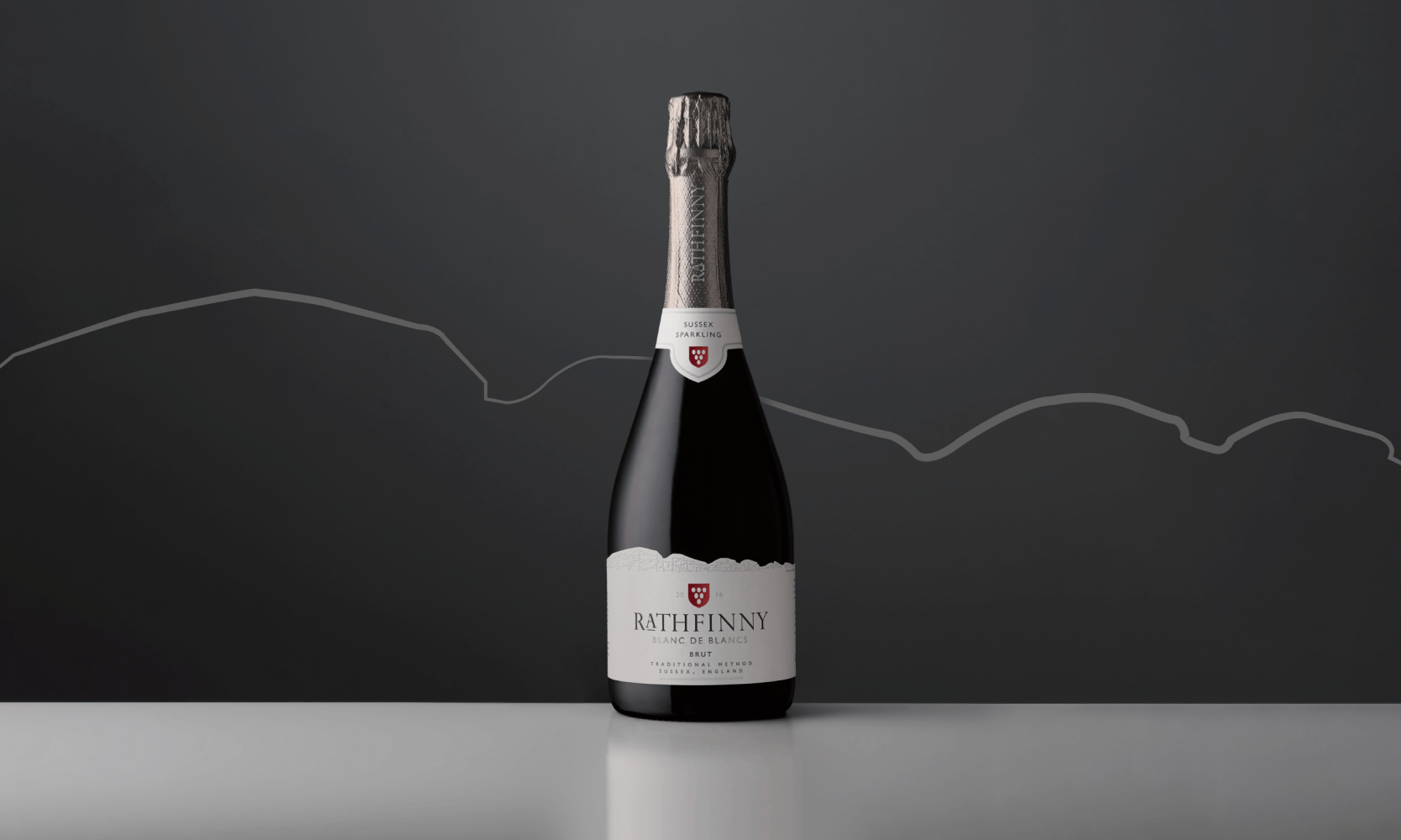 Blanc de Blancs
Download Product Sheets
Never miss an update
Our newsletter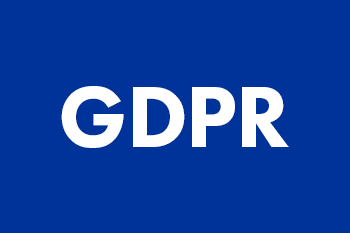 This website uses cookies so that we can provide you with the best user experience possible. Cookie information is stored in your browser and performs functions such as recognising you when you return to our website and helping our team to understand which sections of the website you find most interesting and useful. You can adjust your preferences below.
Essential Cookies
Essential Cookies are enabled at all times so that we can save your preferences for cookie settings. These cookies do not collect any personal or sensitive information or IP addresses. Furthermore, the information they store is not sent to any 3rd parties.
Tracking Cookies
This website uses third party cookies such as Google Analytics and Facebook Pixel to collect anonymous information, for example the number of visitors to the site, and the most popular pages. Keeping this cookie enabled helps us to improve our website.