Our Classic Sussex Sparkling
Our house-style Sussex Sparkling
2018 CLASSIC CUVÉE
Our third vintage of our Classic Sussex Sparkling is made from a blend of predominantly Pinot Noir with Chardonnay and Pinot Meunier, aged for 30 months in the bottle.
At Rathfinny we believe every vintage produces Sussex Sparkling wine that is a true expression of the year. An insight into a unique year on our single site Vineyard in Sussex.
Food Pairing
We believe our Sussex Sparkling is best experienced when accompanied by the finest food, whether in the world's best restaurants or at home with friends and family.
Our Classic Cuvée is a versatile food-matcher. This vintage is perfectly paired with the fresh flavours of linguini with clams and fennel right through to duck prosciutto and ham hock terrine.
Rathfinny &
Rathfinny 2016 Classic Cuvée & Potato gnocchi, wild mushrooms, sage and pine nuts from our Flint Barns Dining Room restaurant
Rathfinny &
Rathfinny 2017 Classic Cuvée & Mille feuille of ceps, nettles from the Vineyard, pecorino, confit egg yolk from our Tasting Room
Product Sheet
Classic Cuvée 2018
Release Date.

February 2022

Blend.

50% Pinot Noir, 35% Chardonnay and 15% Pinot Meunier

Lees Ageing.

30 months

Fermentation.

Inoculated with commercial yeast, fermented in stainless steel tanks at 16°C

PH.

3.10

TA.

6.6g/L

Dosage

5g/L

Malolactic Fermentation

100%

Fining Agent

Isinglass

ABV.

12%

Tasting Note.

A buttermilk golden hue beckons in a nose of ginger-dusted white plums on cinnamon toast, a rich palate of white apricot and creme patissiere with nuances of preserved Meyer lemon on the finish.

Food Match.

A superbly versatile foil to the fresh flavours of linguini with clams and fennel right through to duck prosciutto and ham hock terrine.

Vintage.

Often referred to as the vintage of the decade, 2018 was one of the warmest summers on record. A mini-heatwave developed from April onwards, bringing on early flowering and the dry weather promoted good fruit set. New temperature records were set in July and August and despite heavy rain in early September, the weather during harvest in October was very favourable and we picked very clean fruit with an ideal balance of sugars and acidity for our Sussex sparkling wines.

View more
Never miss an update
Sign up to our Newsletter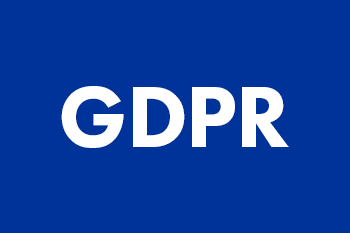 This website uses cookies so that we can provide you with the best user experience possible. Cookie information is stored in your browser and performs functions such as recognising you when you return to our website and helping our team to understand which sections of the website you find most interesting and useful. You can adjust your preferences below.
Essential Cookies
Essential Cookies are enabled at all times so that we can save your preferences for cookie settings. These cookies do not collect any personal or sensitive information or IP addresses. Furthermore, the information they store is not sent to any 3rd parties.
Tracking Cookies
This website uses third party cookies such as Google Analytics and Facebook Pixel to collect anonymous information, for example the number of visitors to the site, and the most popular pages. Keeping this cookie enabled helps us to improve our website.