Our signature Sussex Sparkling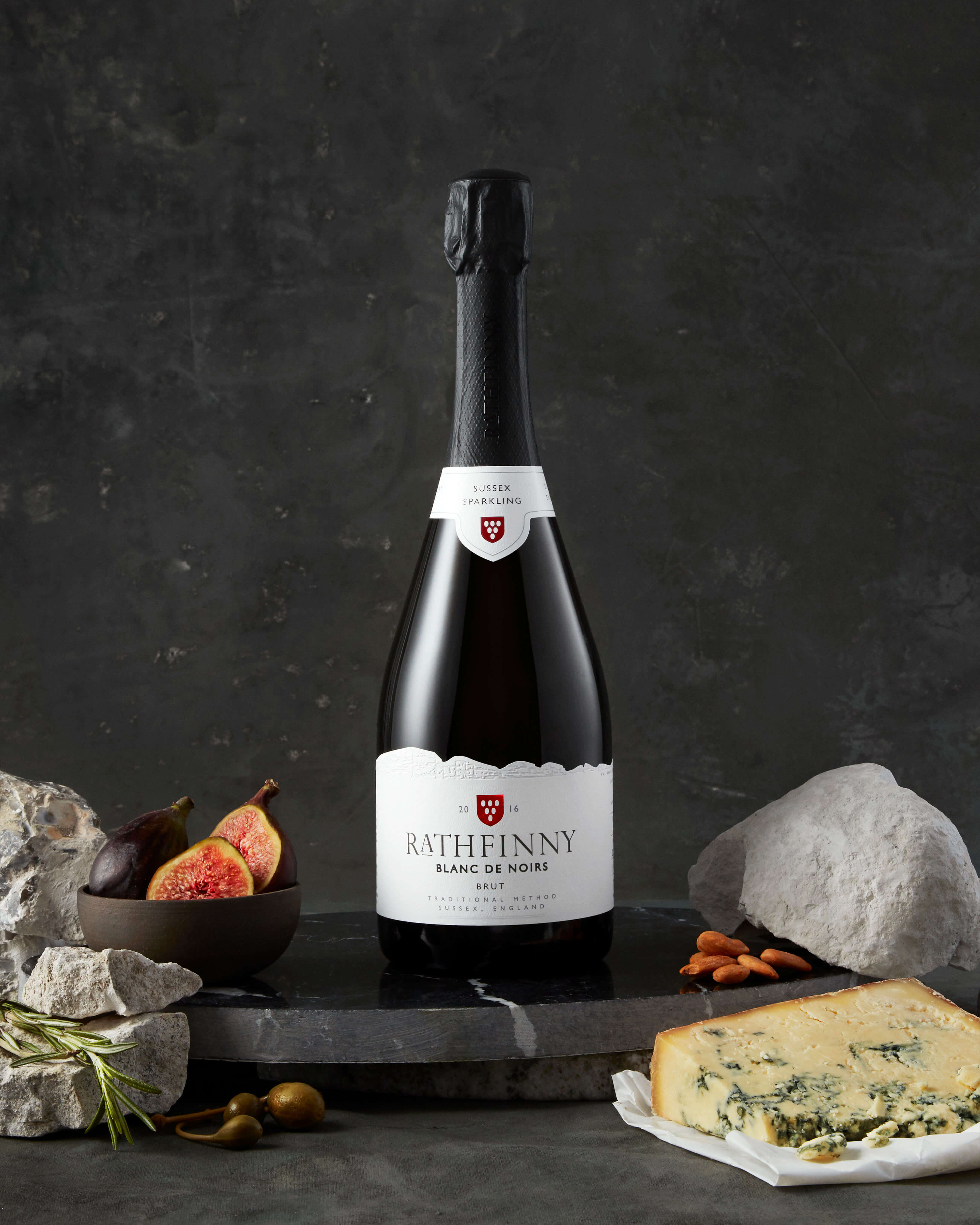 Our most prestigious Sussex Sparkling
2016 Blanc de Noirs
Rathfinny Blanc de Noirs 2016 is the second vintage of our signature blend which is predominately Pinot Noir grapes, which are hand-harvested and the wine is aged for 36 months in the bottle.
At Rathfinny we believe every vintage produces Sussex Sparkling wine that is a true expression of the year. An insight into a unique year on our single site Vineyard in Sussex.
The Best Summer Wines to Buy Now… The Estate's Blanc de Noirs is the richest expression of their labours. It has a beautiful golden hue and generous flavours of red apple, strawberry and raspberry on the palate. Decadent and world class. – Will Lyons, The Sunday Times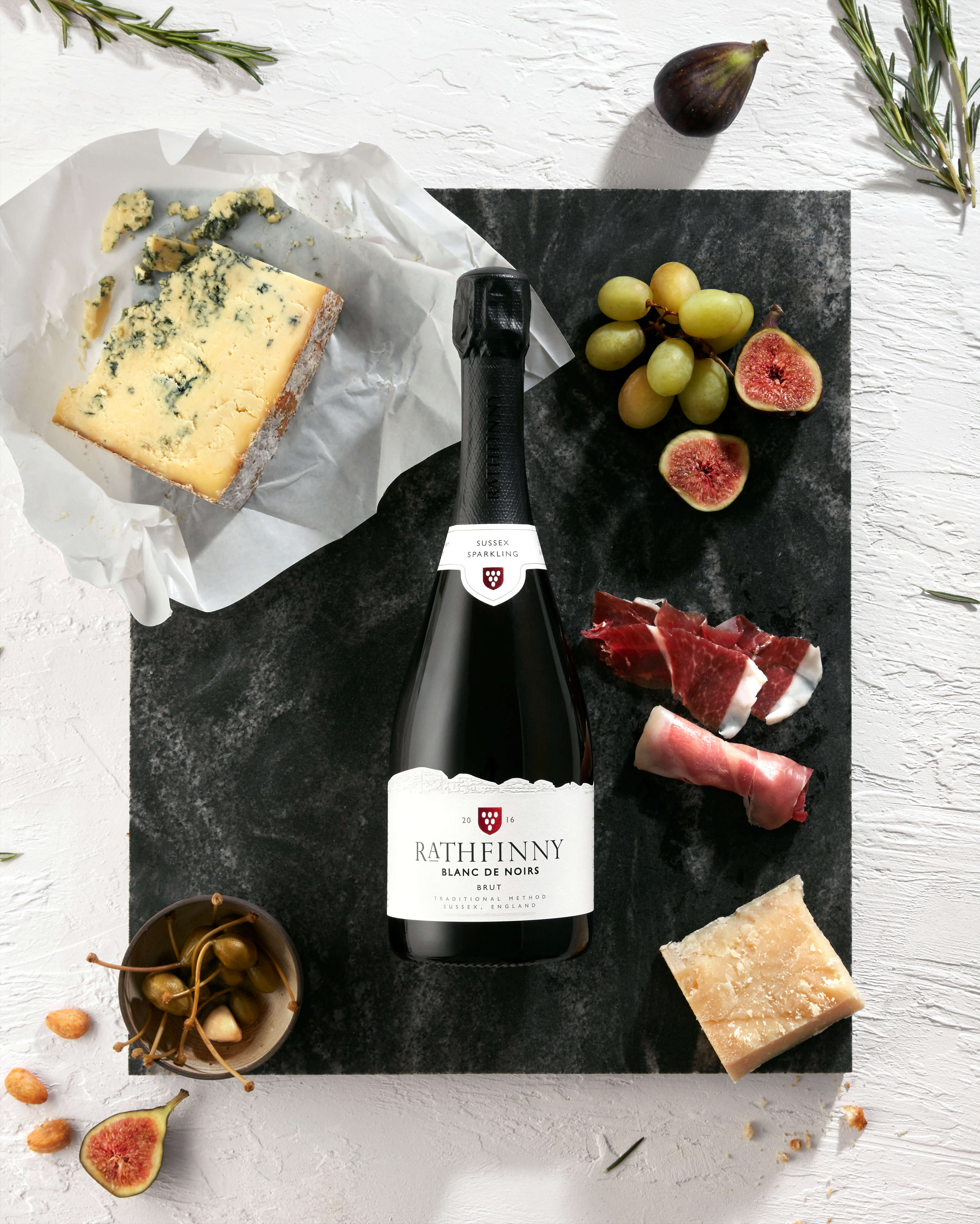 FOOD PAIRING
We believe our Sussex Sparkling is best experienced when accompanied by the finest food, whether in the world's best restaurants or at home with friends and family.
Rathfinny's signature sparkling pairs to perfection with duck rillettes or rare-cooked venison steaks, and boasts enough depth to accommodate the hot and sticky notes of Vietnamese-style caramel pork.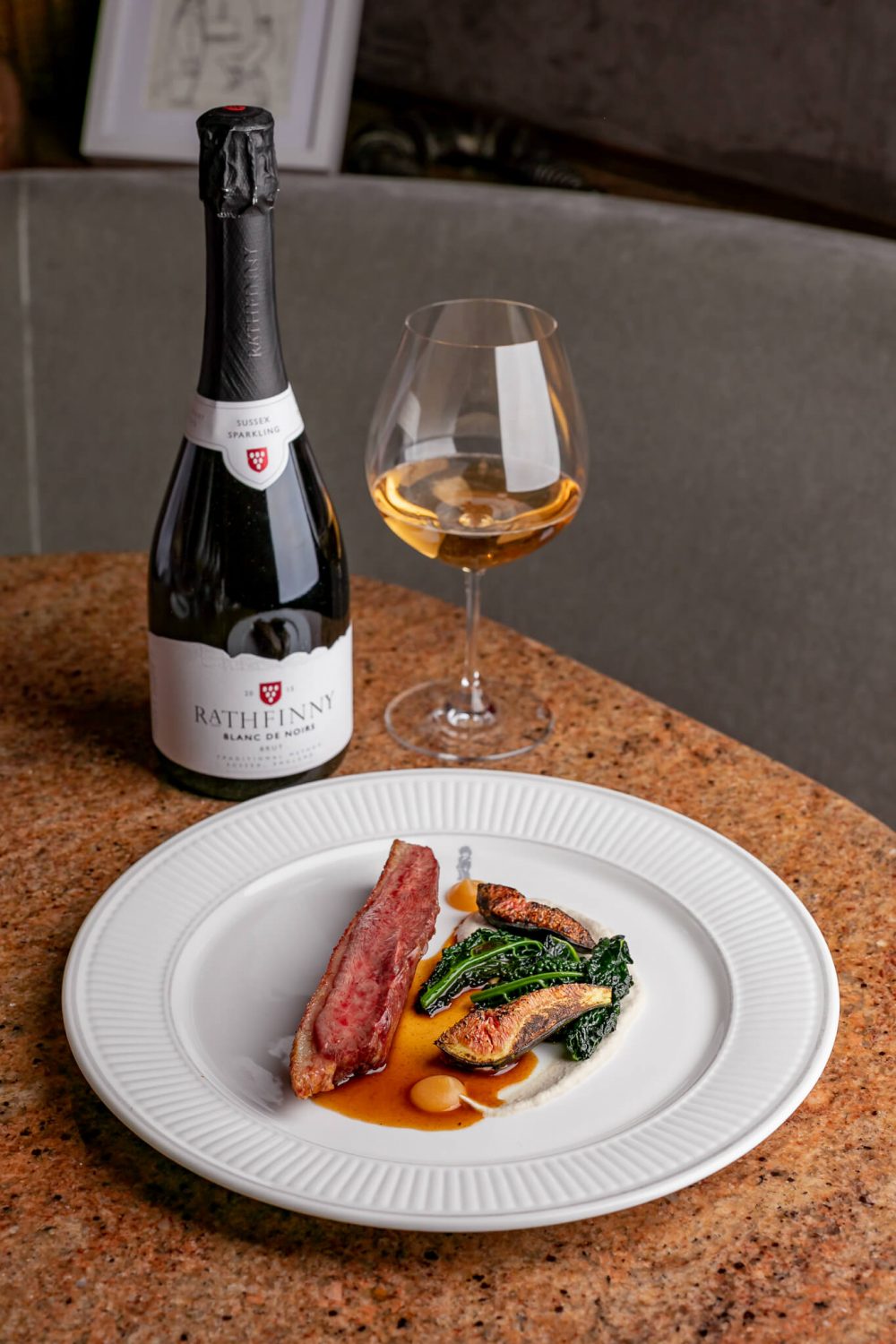 RATHFINNY &
Rathfinny 2015 Blanc de Noirs & Dry Aged Duck Supreme, Figs, Black Cabbage and Port Jus at Le Gavroche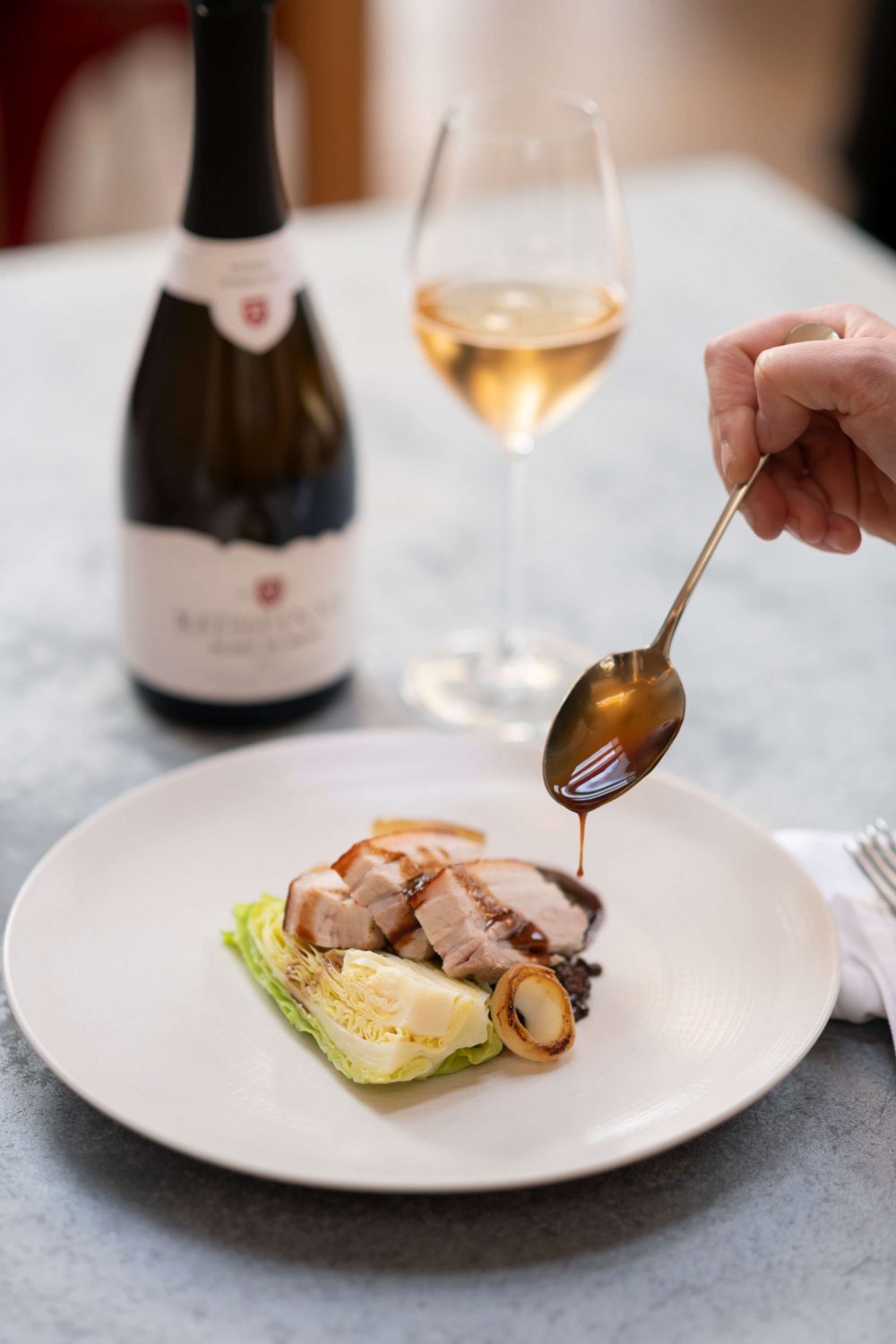 RATHFINNY &
Rathfinny 2016 Blanc de Noirs & Roasted pork belly, hispi cabbage, onions, lentils and cider from our Flint Barns Dining Room restaurant

Product Sheet
2016 Blanc de Noirs
Release Date.

May 2020

Blend.

93% Pinot Noir, 7% Pinot Meunier

Lees Ageing.

36 months

Fermentation.

Inoculated with commercial yeast, fermented in stainless steel tanks at 16°C

PH.

2.93

TA.

7.9g/L

Dosage.

3g/L

Malolactic Fermentation.

100%

Fining Agent.

Isinglass

ABV.

12.5%

Tasting Note.

With a rose-gold glow, this Pinot Noir dominated sparkling delivers an expressive nose of baked Braeburn apples, a textured mousse of morello cherries, and a refined, plum-compote finish.

Food Match.

Rathfinny's signature sparkling pairs to perfection with duck rillettes or rare-cooked venison steaks, and boasts enough depth to accommodate the hot and sticky notes of Vietnamese-style caramel pork.

Vintage.

Budburst was timely, though it was very wet prior to flowering which, as a result, was slightly later than usual. However, we had a successful fruit set, despite July and the early part of August coming in cooler than normal. The second half of August brightened up with some very warm days, with this dry weather continuing throughout September until the end of the season. We picked in the latter part of October.

View more
Let's keep the conversation going
Our newsletter