SUSTAINABLE TOURISM
When Mark and Sarah first set out to achieve their dream, they were inspired to create a new wine tourism industry in England on an ambitious scale. Having visited wine countries such as Margaret River and Stellenbosch, they realised the secret to connecting with every visitor started at the Cellar Door. This is where the stories are told, and education inspires.
Over the years we've focused on developing a best-in-class wine tourism offer with a sustainable outlook. Passionate about pairing our wines with the finest food, our hospitality offering includes two restaurants and The Hut alfresco bar, accommodation, tours, Cellar Door shop and a walking trail open all year round.
The Sussex Winelands has firmly established itself as the heart of the English winemaking industry. With a big operation and more than 60,000 visitors a year, we're continuing to improve our environmental impact.
As well as producing outstanding Sussex Sparkling wine, our aim is to provide our customers with truly memorable Rathfinny experiences. Sarah Driver, Rathfinny Co-owner
SUPPLIER RELATIONSHIPS 
Our Estate Head Chef, Chris Bailey and his team have shaped our philosophy that Modern British cuisine can be sustainable, ethical and delicious. With a focus on sourcing seasonal produce and developing meaningful relationships with our suppliers, our catering team across the Estate have a hands-on appreciation for working with fresh, quality ingredients with knowledge of its origin.
SUPPLIER SPOTLIGHT: NAMAYASAI FARM
We work closely with Namayasai Farm in Lewes who are pioneers of the agroforestry method known as 'alley cropping' and the use of conservation biological control. Robin and Ikuko at Namayasai supply us with vegetables, herbs and fruit. Each year, our catering team visit Namayasai to connect with the produce and pick up a fresh haul themselves.
Our Suppliers
FROM PASTURE TO PLATE, OUR FOOD STRATEGY IS ALL ABOUT CONNECTION TO THE SOURCE
NAMAYASAI, Lewes, East Sussex

Self-sufficient, chemical-free, organic farm, producing nutrient-rich English & Japanese produce

FLINT OWL, LEWES, EAST SUSSEX

Small batch, organic, long fermented breads made from the finest flours, water and sea salt

SHRUBB PROVISIONS, BRIGHTON, EAST SUSSEX

Gatherers of the best seasonal produce from exclusively small scale, high quality, ethical, local farms

CURING REBELS, BRIGHTON, EAST SUSSEX

Specialising in all things cured, fermented and smoked, from high welfare and ethically-farmed animals

BRIGHTON NEWHAVEN FISH, BRIGHTON-NEWHAVEN, EAST SUSSEX

High quality, locally caught fish, delivered each morning just before service

SOUTH BROCKWELLS FARM, UCKFIELD, EAST SUSSEX

Local and award-winning family farm, situated in more than 300 acres of stunning countryside

NEAL'S YARD, COVENT GARDEN, LONDON

Unrivalled curators of the best British and Irish cheeses, matured to perfection

FLYING FISH, St Columb, Cornwall

ustainably sourcing the finest seafoods, fresh from the Cornish day boats

SWALEDALE BUTCHERS, Skipton, North Yorkshire

Slowly rearing heritage and native breeds using a nose-to-tail philosophy

UDALE FARM, Raisbeck, Cumbria

A family-owned business sourcing sustainable meat from small farms

View more
Our composter can decompose
400 litres a week of food waste, bio-degradable vegetarian & paper waste
We can redistribute the compost around the Vineyard which helps to offset CO2 emissions.
TRAVEL
Framed by countryside and coastline, the Rathfinny Estate is remote enough to feel you've embarked on an undiscovered gem, whilst connected enough to the nearby Seven Sisters Country Park, Brighton city and Eastbourne. Visitors can enjoy the best balance of adventure and quietude.
We always encourage car sharing and public transport. The Vineyard can be reached from nearby train stations of Seaford and Berwick and is a popular destination for cyclists.
For conscious wine shopping and travel: Hop on your bike, cycle to your nearest vineyard and show support by buying a bottle of your local wine.
SPOTLIGHT: BRIGHTON ENERGY COOPERATIVE (BEC) 
With the help from the Brighton Energy Cooperative (BEC), we've installed two electric vehicle points.
 Saving 191kg of carbon since 2022!
As part of our B Corp aspirations, we chose to work with BEC who promote renewable solar energy locally. They reinvest their margins to cover the cost of the electricity, help fund future renewable energy projects and distributes funds into the community.
ENERGY
"If not now, then when?"
Sarah Driver
We are working with Brighton and Hove Energy Services Cooperative (BHESCo) to look at a community application for a wind turbine on our Estate. Such infrastructure undoubtably causes some controversy but we simply believe this is the right thing to do!
Elsewhere, we continue to expand our solar panels across the Estate, making us more self-sufficient in energy.
'WHO GIVES A CRAP' TOILET PAPER
We've changed all of our loo roll to a brand called 'Who Gives a Crap' that uses bamboo or recycled toilet paper and donates 50% of their profits to providing toilets to the underprivileged around the world.
HOSPITALITY GOALS
Ensure all cleaning products are refillable and buy in a larger format wherever possible.
Use a good-quality, refillable, local toiletries supplier.
Increase items used for composting.
Reuse unused bottled water in bedrooms e.g. use to water the plants.
Change all light bulbs to LED where possible and add a timer setting to light fittings.
Monitor hot water boiler timings at the Flint Barns.
Recycling bins available in all wine tourism areas.
Install Solar PIR lights in rear car park, staff car park and up the hill where non-residents park.
Support a community-led campaign for wind turbine.
Small changes make a difference!
OTHER HOSPITALITY INITIATIVES
We've replaced plastic UHT milk pots with small refillable milk bottles for our visitors, and paper sugar sachets with cubes.
We reuse all delivery crates for storing produce and prepped food.
We're reusing Wool Cool (insulated packaging) sent with frozen products or sending it back to be recycled.
We're recycling our corks through Recorked, a cork recycling scheme that shares its profits with charities and supports employment opportunities for young people.
Fruit bowl provided for chefs and FOH staff in hospitality – with irregular breaks and time pressure, ensuring there is a healthy snack option available is important during busy times.
Read More about the Rathfinny Project
Sign up to our newsletter
Get 10% off your First Wine Order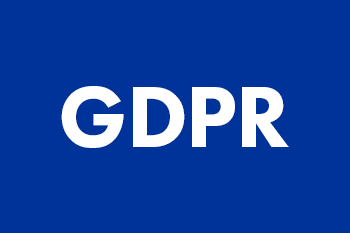 This website uses cookies so that we can provide you with the best user experience possible. Cookie information is stored in your browser and performs functions such as recognising you when you return to our website and helping our team to understand which sections of the website you find most interesting and useful. You can adjust your preferences below.
Essential Cookies
Essential Cookies are enabled at all times so that we can save your preferences for cookie settings. These cookies do not collect any personal or sensitive information or IP addresses. Furthermore, the information they store is not sent to any 3rd parties.
Tracking Cookies
This website uses third party cookies such as Google Analytics and Facebook Pixel to collect anonymous information, for example the number of visitors to the site, and the most popular pages. Keeping this cookie enabled helps us to improve our website.