Our Expressive Sussex Sparkling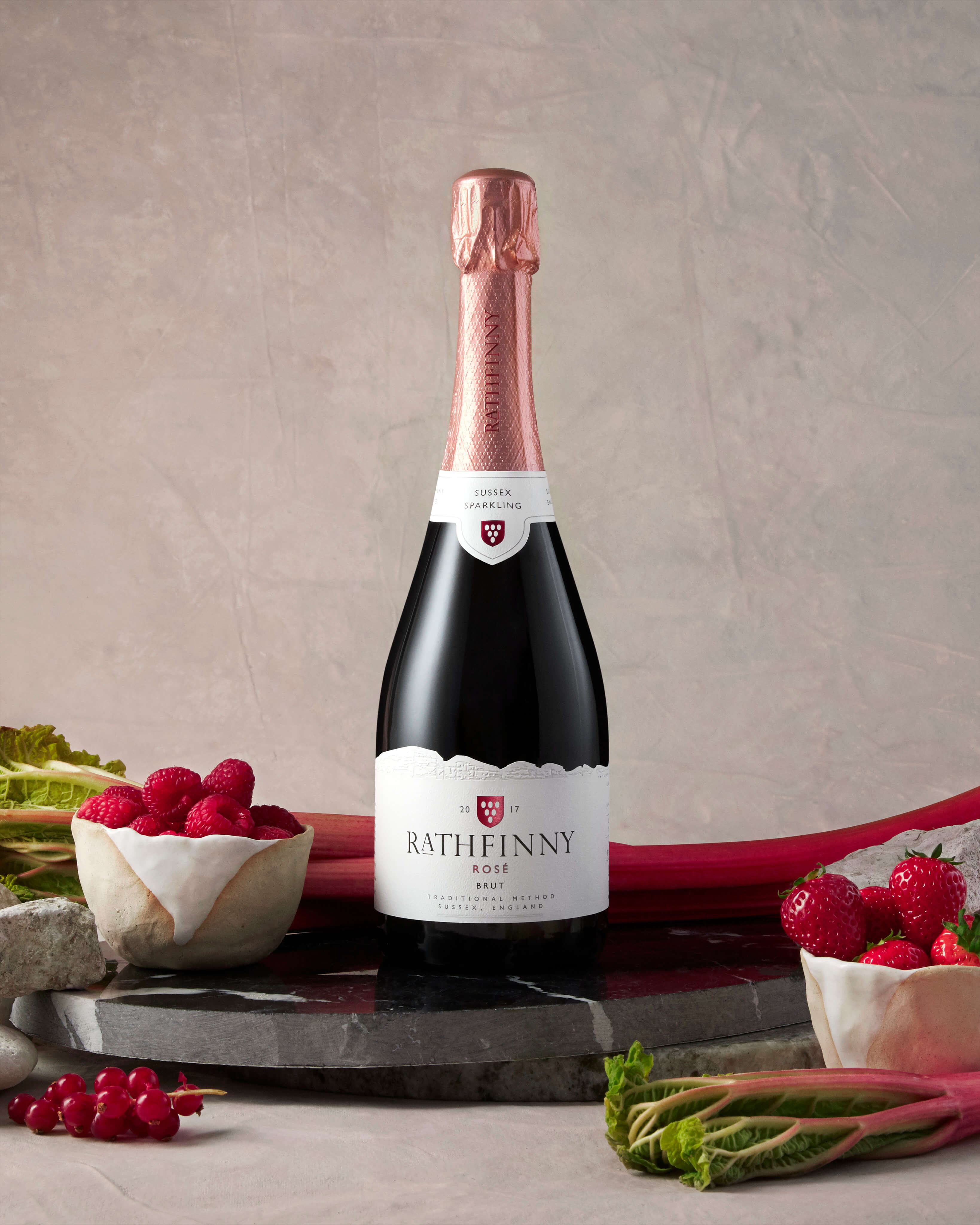 2017 Rosé Brut
Rathfinny Rosé Brut 2017 is the third vintage of our popular Pinot Noir dominated Sussex Sparkling wine, with a red-fruit style that beautifully showcases the increased presence of Pinot Noir within the blend. Aged for 24 months in the bottle.
At Rathfinny we believe every vintage produces Sussex Sparkling wine that is a true expression of the year. An insight into a unique year on our single site Vineyard in Sussex.
Star Buy. The new vintage of Rathfinny's sparkling rosé is ravishing. Medium-bright cerise with redcurrant and pearfruit, ripe but fresh, with a white pepper twist.

Susy Atkins, The Telegraph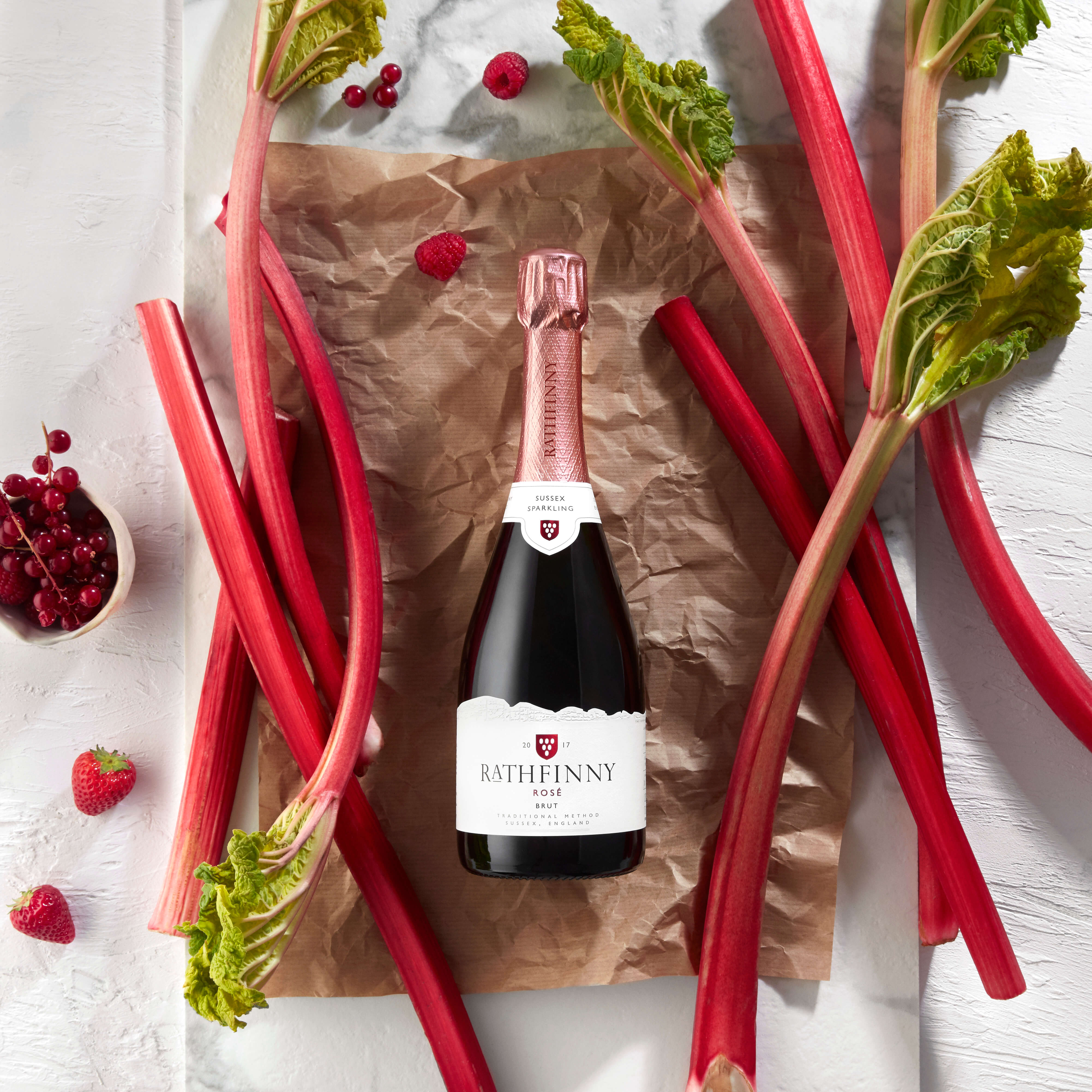 Food Pairing
We believe our Sussex Sparkling is best experienced when accompanied by the finest food, whether in the world's best restaurants or at home with friends and family.
Although a stunning pairing with the tart notes of a rhubarb crumble, the additional structure of the 2017 vintage makes this Rosé a phenomenal partner to sweet and sour Asian dishes.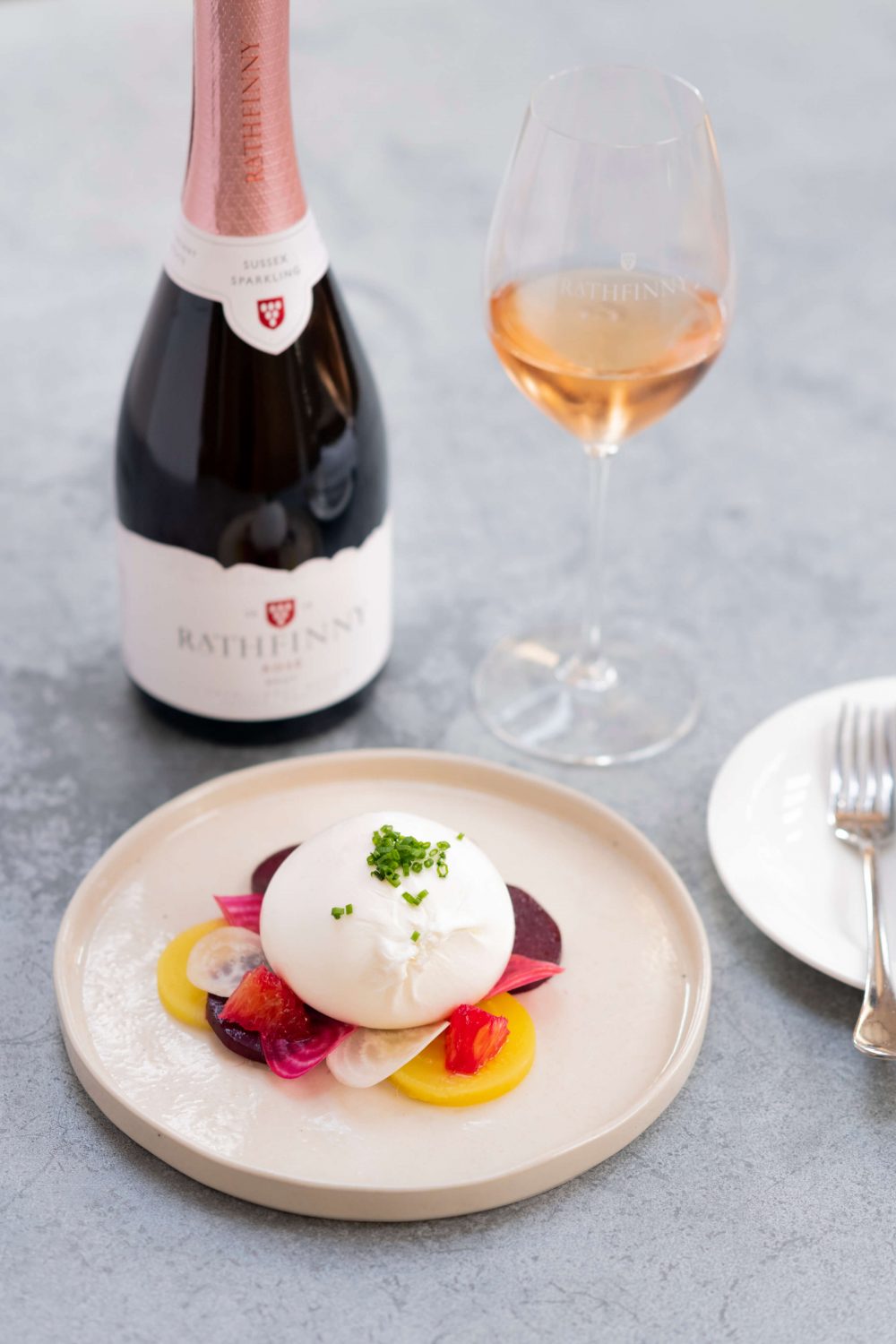 Rathfinny &
Rathfinny 2017 Rosé Brut & Burrata, Local Sussex Beetroots, Blood Orange, Hazelnut Pesto from our Flint Barns Dining Room restaurant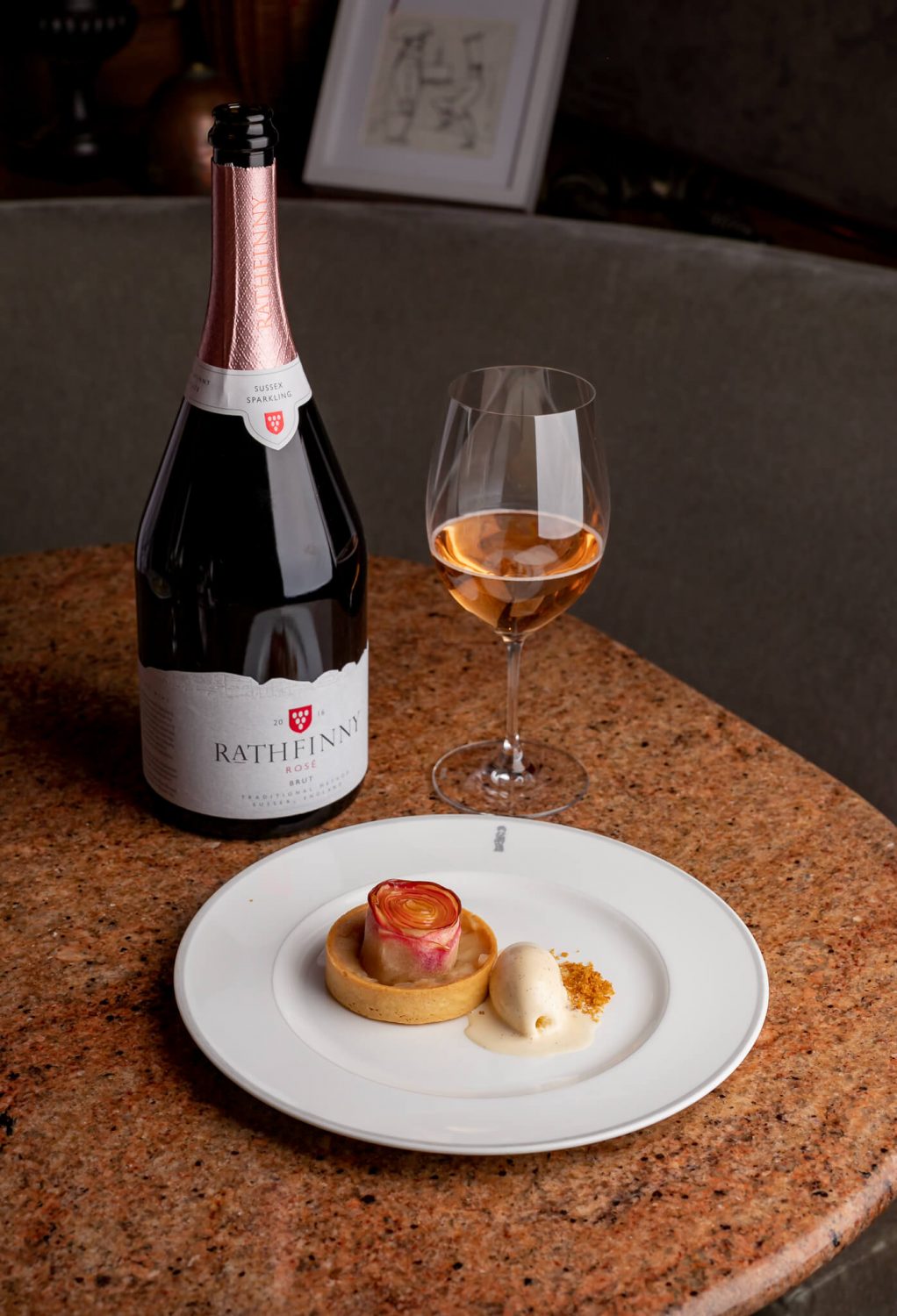 Rathfinny &
Rathfinny 2015 Rosé Brut & Apple Tartlet with Glazed Apple Rose and Vanilla Ice Cream served at Le Gavroche

Product Sheet
2017 Rosé Brut
Release Date.

May 2020

Blend.

63% Pinot Noir, 19% Chardonnay, 18% Pinot Meunier

Lees Ageing.

24 months

Fermentation.

Inoculated with yeast, fermented in stainless steel tanks at 16°C. Blended with Pinot Noir aged in French oak for colour.

PH.

3.05

TA.

7.3g/L

Dosage.

4g/L

MALOLACTIC FERMENTATION.

100%

Fining Agent.

Isinglass

ABV.

12.5%

Tasting Note

A Rosé with a stunning cerise hue, delivering a vibrant nose of cranberries and redcurrants, a ripe perlage of cherry-skin and Japanese wineberries, with lifted notes of quince on the finish.

Food Match.

Although a stunning pairing with the tart notes of a rhubarb crumble, the additional structure of the 2017 vintage makes this Rosé a phenomenal partner to sweet and sour Asian dishes.

Vintage.

2017 was an exceptional vintage, but is in relatively short supply in the UK because of difficult growing conditions that affected most of northern Europe; a late spring frost badly affected many vineyards from Champagne to Rioja in northern Spain. Fortunately, the south facing aspect and proximity to the coast of Rathfinny's vineyards, protected them from this frost event. After an early budburst the grapes benefitted from a long ripening period and a phenomenal 'Indian summer', with unseasonably warm September weather producing fantastic ripe fruit, with great flavours and balanced acidity and sugar levels.

View more
Let's keep the conversation going
Our newsletter