CHEF'S TABLE EVENT
This November, we are partnering with The Dorchester to host an exclusive Rathfinny Reserved launch event, offering an intimate wine tasting and dining experience in the world-famous hotel's private dining room.
This evening is in honour of our our valued Rathfinny Reserved customers who we would like to offer the first opportunity to reserve cases of our premium sparkling 2019 Blanc de Blancs and Blanc de Noirs which will feature in this year's Reserved programme. These wines will be available to pre-purchase on the night at a preferential case price. If you are interested in joining the Rathfinny Reserved programme, this evening is also open to you.
Step Inside the Wine Vault
Hosted by Rathfinny Co-owners, Mark and Sarah Driver, guests will receive a tutored tasting of multiple vintages from our Sussex Sparkling wine portfolio which will take place in The Dorchester's incredible 1,000-bottle Wine Vault. The tasting will include:
Blanc de Noirs – 2015, 2017 and a pre-tasting of the 2018 vintage
Blanc de Blancs – 2014, 2016 and a pre-tasting of the 2018 vintage
Dine at The Chef's Table
After the tasting, guests will be escorted to the best seats in the house for an immersive dining experience. The Chef's Table provides a window into the theatre of The Dorchester kitchens. This is where the magic happens. Guests will dine from a collaborative menu created and produced by The Dorchester's Tom Booton and Rathfinny's Chris Bailey – two British chefs at top of their game. Each course will be perfectly paired to a glass of Rathfinny's Sussex wines.
Dates & Times
Thursday 18th November, 6pm-10pm
&
Thursday 25th November 6pm-10pm
The Experience
6pm – Arrivals
630pm – Introductions to The Dorchester & Rathfinny Reserved programme. Guided wine tasting of Rathfinny's most prestigious sparkling wines in the Wine Vault (six wines to be sampled including wines that are yet to be released).
730pm – Enjoy a glass of Classic Cuvée as the Chef's Table kitchen interaction begins.
815pm – Service commences. Guests will receive a glass of Rathfinny's Sussex wine, perfectly paired with each course. (See menu below.)
10pm – Opportunity to place Rathfinny Reserved orders, followed by departures.
Price
£250 per guest, inclusive of all food and wine and private dining experience.
Reservations
Spaces are limited to just ten guests each evening. To reserve your place, please contact The Dorchester directly via, referencing the Rathfinny event:
Call: +44 (0)20 7629 8888
Rathfinny & The Dorchester
Menu
Snacks

Tunworth croquettes, quince and English truffle. Crab, apple and marigold. N'duja madeleines, piquillio and red basil.

Bread

Soda bread with Bungay butter

Starter

Scallop and mackerel tartare, Japanese turnip, yuzu, oyster leaf, cucumber, caviar paired with Rathfinny Blanc de Blancs 2017.

Main

Stuffed venison, beetroot, cavolo nero, truffle paired with Rathfinny Blanc de Noirs 2016.

Pre Dessert

Coffee and cream soft serve, hazelnuts

Dessert

Mince pie tartet, spiced ice cream paired with Rathfinny Rosé Brut 2018.

Petits fours

Home-made chocolates

View more
Head Chef of The Grill at The Dorchester
Tom Booton
At just 27 years-old, Essex-born Tom Booton has an established career that spans establishments including Le Talbooth, Alyn Williams' restaurant at The Westbury hotel, L'Autre Pied in Marylebone, Dabbous and various restaurants in New York, Copenhagen and Iceland. In 2019, Booton won the coveted Acorn Award in 2019, which celebrates the industry's most talented stars aged under 30.
With a genuine commitment to sourcing the finest local and seasonal produce, matched with a wealth of experience, Tom is one of London's most talented chefs. His latest role at The Dorchester sees him join a fine list of culinary greats who have had a profound impact on London's dining scene.
Rathfinny's Estate Head Chef
Chris Bailey
A talented visionary, Chris trained at Westminster College and has worked in some of the top restaurants in London and Spain which culminated in being awarded a Michelin Star at The Black Rat in Winchester. Chris Bailey joined the Rathfinny team three years ago to open up the Tasting Room Restaurant and he now manages our dining across the Estate. Inspired by produce and conversations with farmers and suppliers, he uses the seasons to guide his cooking, treating all ingredients with respect to keep the flavours clean and, most importantly, tasty.
Sign up to our newsletter
Get 10% off your First Wine Order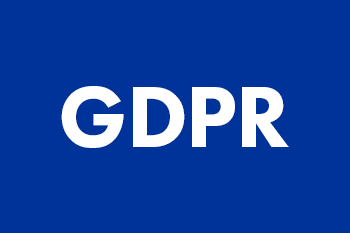 This website uses cookies so that we can provide you with the best user experience possible. Cookie information is stored in your browser and performs functions such as recognising you when you return to our website and helping our team to understand which sections of the website you find most interesting and useful. You can adjust your preferences below.
Essential Cookies
Essential Cookies are enabled at all times so that we can save your preferences for cookie settings. These cookies do not collect any personal or sensitive information or IP addresses. Furthermore, the information they store is not sent to any 3rd parties.
Tracking Cookies
This website uses third party cookies such as Google Analytics and Facebook Pixel to collect anonymous information, for example the number of visitors to the site, and the most popular pages. Keeping this cookie enabled helps us to improve our website.