Rathfinny Wine Estate launches a new Mother's Day gifting range, offering beautifully curated English hampers, exclusive wine and spirits cases and bottles of Sussex Sparkling. With many families divided around the country, creating something special for Mother's Day was important for Rathfinny, intending to offer hassle-free delivery of a luxury treat during these isolating times.
MOTHER'S DAY TREATS, PRICES & DETAILS
Gift Vouchers and Experiences – https://rathfinnyestate.com/gift-vouchers/
Rathfinny Online Shop – https://shop.rathfinnyestate.com
Key off-trade retailers for the 2016 Classic Cuvée include: Hedonism, £29.80 (London), Yorkshire Vinters, £24.00 (North), Hennings, £30 (South), DMB Wines, £29.99 (West), Loki, £29.99 (Central)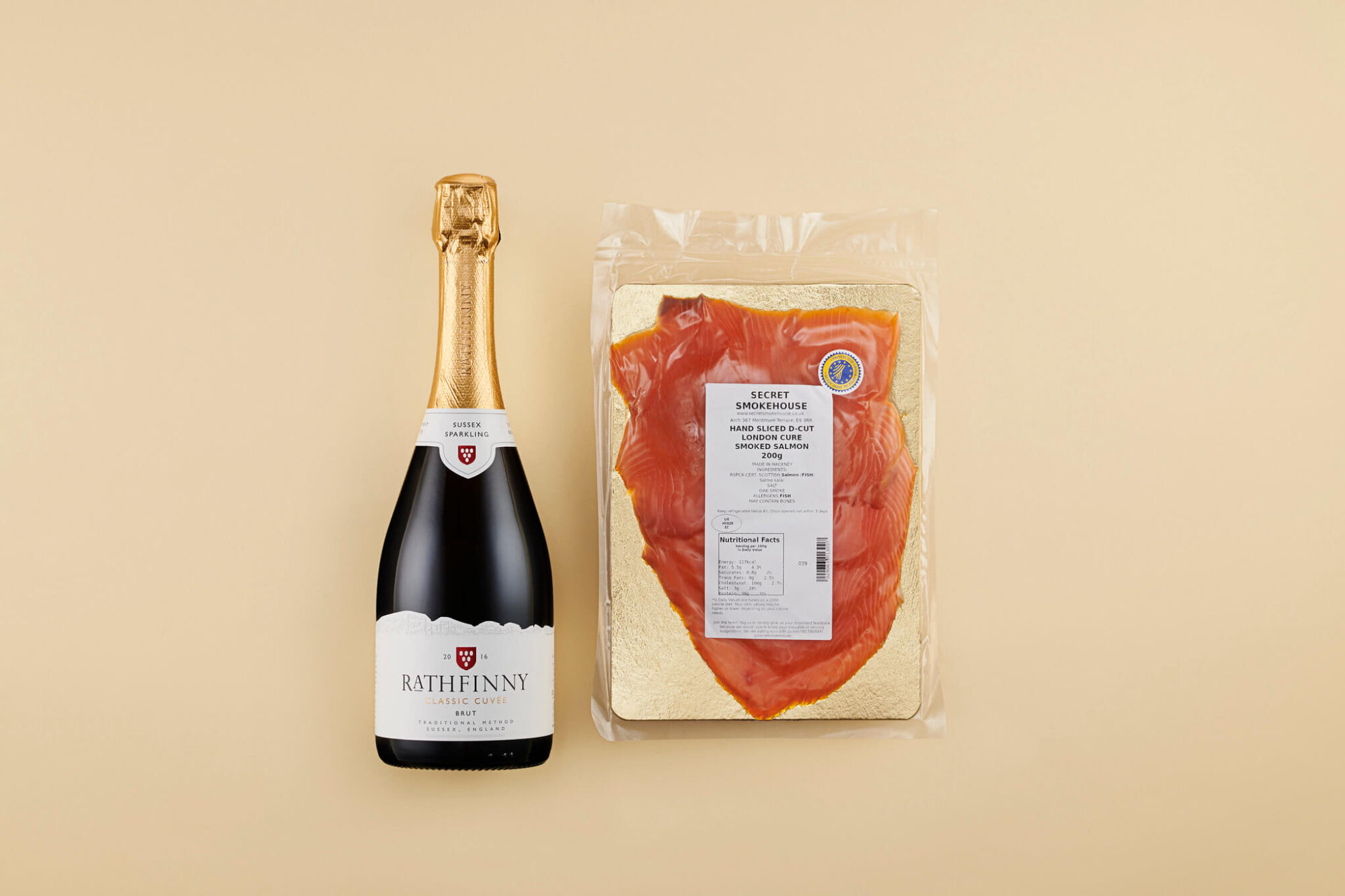 Rathfinny Sussex Sparkling wines, known for being an excellent accompaniment with food, are served at many top restaurants in the UK such as Claude Bosi at Bibendum and Core by Clare Smith. Rathfinny have partnered with Secret Smokehouse, the fine fish curers and smokers, who also supply to multiple Michelin-Starred restaurants, to produce an exclusive gift box containing 2016 Rathfinny Classic Cuvée and 200g of Secret Smokehouse's PGI status 'London Cure Smoked Salmon'. The aim is to offer inspiration for food and wine pairings that can be created at home using England's finest produce. This box offers the perfect amount for a special Mother's Day breakfast treat.
The renowned English Wine Estate have also launched their first Mother's Day Case which includes their best-selling 2016 Classic Cuvée, along with their 2018 Cradle Valley Pinot Gris/Pinot Blanc and 2018 Seven Sisters Gin at an exclusive offer price of £72.50. Rathfinny 2016 Classic Cuvée, will also be available with a complimentary gift box, perfect for postal gifting.
Alongside these two offers, the award-winning Vineyard have also introduced a Mother's Day Selection Box, showcasing their food-friendly 2016 Classic Cuvée alongside artisanal treats from British producers such as Paxton and Whitfield's biscuits and chutneys, Drinks Biscuits, Olly's Olives, Rebel charcuterie, Sussex Charmer cheddar cheese and delicious confectionery from The Chocolate Society. The Ultimate Mother's Day Luxury Selection Box includes all the above delights plus the 2018 Cradle Valley Pinot Gris/Pinot Blanc and 2018 Seven Sisters Gin. The gift boxes can be purchased online, with complimentary delivery available nation-wide.
Sarah Driver, Rathfinny Co-Owner, said, "As always, we're delighted to be promoting fellow British producers, but it's especially important during this difficult time to support these businesses."
Buoyant online sales of premium drink brands appear to be one of the few bright spots in an industry that has been hit hard by successive lockdowns. Rathfinny Co-Owner, Mark Driver said, "Many of us are looking to treat ourselves and loved ones in some small way during these tough times, and many are looking for something a little bit different from their usual sparkling wine to consume at home – something they cannot find on the supermarket shelves."  Stating that; "There is an increase in buying directly from the Vineyard because it makes their purchase feel more personal – they can read about the people working at the Estate and the skills and passion put into producing these hand-crafted, vintage wines". 
Rathfinny Wine Estate in East Sussex is one of the country's most admired Vineyards. Its Sussex Sparkling wines rival the world's finest 'Traditional Method' sparkling wines and are sold in many of the country's leading restaurants and hotels. With many people looking to support British businesses that offer a trusted and reliable service, it is no wonder Rathfinny's sales have been boosted by highly enthusiastic reviews from leading wine critics, such as Will Lyons (Sunday Times wine columnist) who described the 2016 Blanc de Noirs as: "Decadent and World Class."
For those wishing to gift an experience to their mothers to look forward to when COVID restrictions relax, Rathfinny also offers a range of gift vouchers to enjoy all the Sussex Estate has to offer. Experiences include overnight packages to stay at the beautifully restored Flint Barns, situated in the heart of the Vineyard, along with Estate tours and three-course lunches at their Michelin Plate Tasting Room restaurant.
The full portfolio of Rathfinny's Sussex wines, including Magnums and exclusive case combinations, are available from their online shop and Cellar Door shop on the Estate and are perfect for discovering the complete Sussex wine experience. Customers can place orders in advance using the 'click and collect' service on their online shop (shop.rathfinnyestate.com), or locals can visit the Estate, carrying out social distancing measures.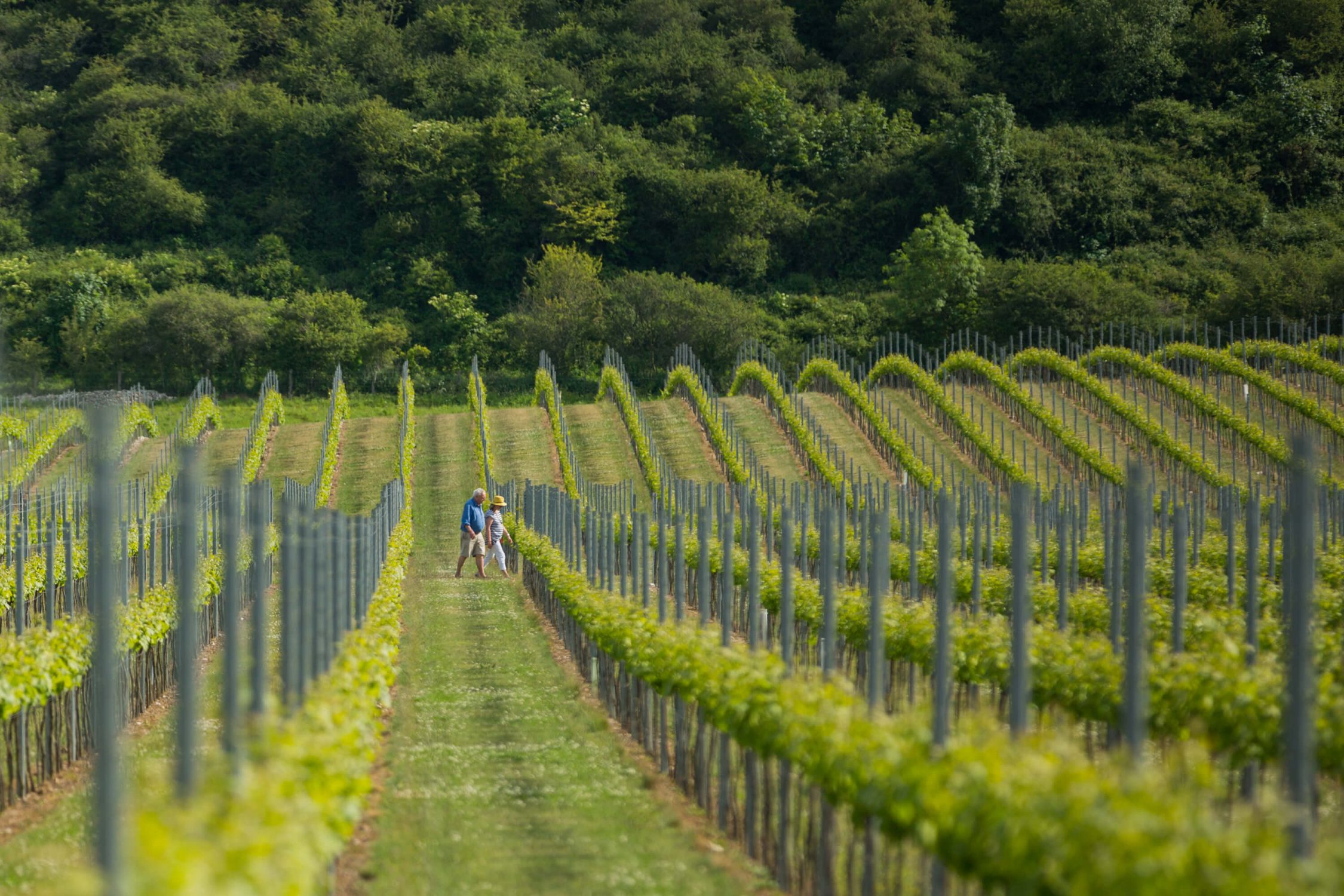 Rathfinny Estate, located on a wonderful south-facing slope in East Sussex, was established in 2010 by husband-and-wife team, Mark and Sarah Driver, on the site of a working arable farm. The first vines were planted in 2012 and today Rathfinny comprises over 200 acres of predominantly Pinot Noir, Chardonnay and Pinot Meunier.